RIDOT releases $1 billion dollar plan for upgraded transportation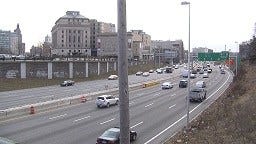 By Kirsten Glavin
kglavin@abc6.com
@kirstenglavin
The ongoing road and bridge problem in Rhode Island is no secret to drivers.
"The roads around here are not very good. They're actually pretty terrible I think," said one driver.
The Rhode Island Department of Transportation is hoping to pave the way to better transit. The department created a 10-year, 1-billion dollar plan with an emphasis on bridge repair. The goal is to meet the federal minimum standard of 90-percent structural sufficiency. Rhode Island currently has the worst bridges in the country.
"I know our roads and bridges are in bad shape. Our bridges in particular need to be fixed up," said another driver.
450 bridges would be worked on within the plan's first 5 years. That's an extra 200 bridges than what's affordable now.
"Just in general the infrastructure is pretty lousy and some of our bridges are supposedly long overdue for renovations. Even to the point where I've read they're unsafe," a resident commented.
The plan details $800-million dollars for the 6/10 interchange project, which has been in design for 30 years. It also calls for $212-million for traffic safety, and $112 million for maintenance and repair of drainage structures.
The plan must gain approval by the State Planning Council. It is required to be in place by October of 2016 in order for the state to continue having access to federal funding.