RIDOT to begin reconstruction of bridge to Veterans Memorial Pkwy in E. Providence.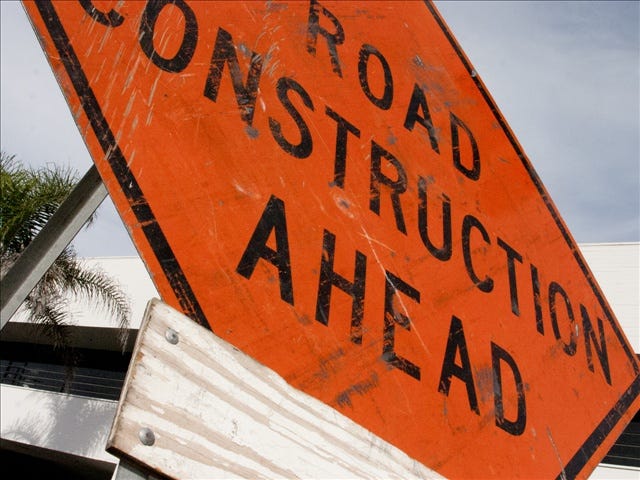 By News Staff
The Rhode Island Dept. of Transportation (RIDOT) announced that it will finally begin the rehabilitation of the bridge that carries ramp traffic from Exit 4 on I-195 East to the Veterans Memorial Parkway on Saturday, Nov 17, 2012. At 53 years old, and partially supported by timber, the bridge is structurally deficient, and is due for an upgrade.
The downside is that the reconstruction of the bridge will cost $2 million and will also necessitate a partial closure of the exit until the summer. The left lane, which leads to Taunton Ave, will remain open, but the right lane, which leads to the Veterans Memorial Pkwy will be closed. There will, however, be a detour.
Motorists are instructed to take exit 8 to Warren Ave and then turn south onto Pawtucket Ave. where it returns to Veteran's Memorial Pkwy near Bradley Hospital.
The bridge's reconstruction is part of a larger project to preserve the old Washington Bridge and turn it into a linear park and bikeway. Work actually began on the Washington Bridge in July, but RIDOT refrained from closing the ramp until the proper materials to complete the project were procured by their contractor, in effort to reduce closure time.
RIDOT director Michael P. Lewis said in a statement "As it moves into construction, we will work with our contractor to ensure a swift completion of the bridge."
Anyone with questions about the project are encouraged to call RIDOT's customer service. They operate on weekdays between 7:30 and 4:00 and can be reached at 401-222-2450. Additional information is also available on RIDOT's Twitter and Facebook pages, and a detour map can be found at www.dot.ri.gov/travelri/detourmaps.asp.