Truck tolls to begin in two locations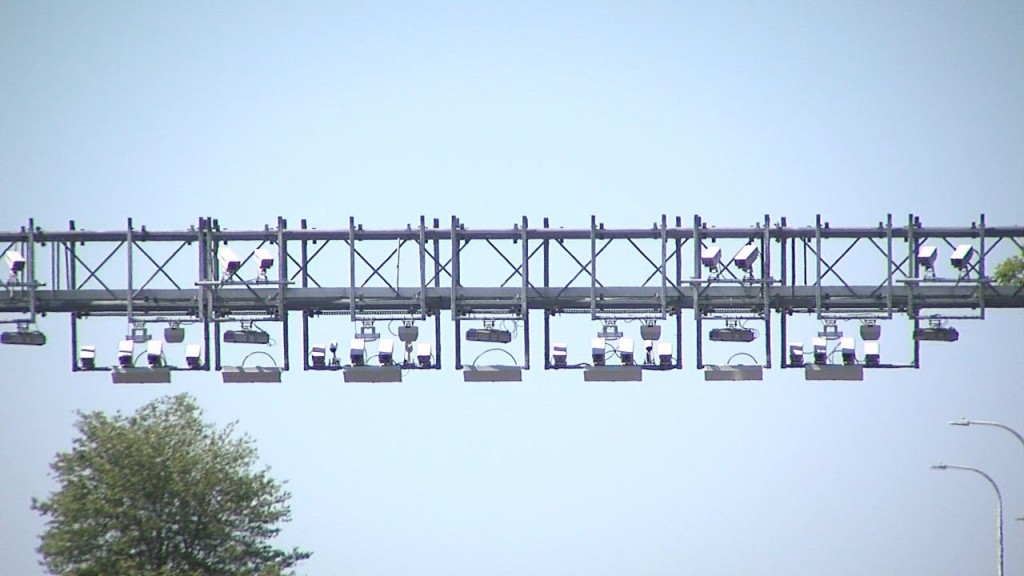 By: Rebecca Turco
Email: rturco@abc6.com
PROVIDENCE, R.I. – After three years of back and forth, Rhode Island will begin tolling tractor trailers next week.
The first two toll gantries, located between Hopkinton and Exeter, will begin charging trucks Monday. The Hopkinton toll will cost $3.25, while the Exeter toll will cost $3.50. The toll prices are determined by the cost of the construction projects for those areas, according to Rhode Island Department of Transportation (RIDOT) Director Peter Alviti.
The two tolls are expected to collect $7.2-million annually.
A total of 14 toll gantries are set to be installed and running by the beginning of 2020. Alviti says the tolls will account for roughly ten-percent of Governor Gina Raimondo's ten-year, $5-billion "RhodeWorks" Plan to fund deteriorating bridges and roads. RIDOT's estimates rake in toll collections at $45-million per year.
In a press conference Tuesday, Alviti called the tolls, "The final piece of the RhodeWorks plan that will provide the sustainable, dependable and reliable funding that we need in order to accomplish a state of good repair."
Rhode Island Trucking Association President Chris Maxwell tells ABC6 News his industry is being unfairly targeted for the state's deteriorating infrastructure. He's gearing for a legal battle, with the backing of the American Trucking Associations (ATA).
Statement from American Trucking Association on their lawsuit with RI Trucking Association: "ATA continues to believe these predatory tolls are an unconstitutional tax on our industry and on interstate commerce and will fight them by any and all means available to us." @ABC6

— Rebecca Turco ABC6 (@RebeccaTurcoTV) June 5, 2018
"After decades of malfeasance and poor construction practices and poor construction oversight, to tag an industry that was minding its own business, delivering Rhode Island's goods with the blame for that – there's a certain audacity there," Maxwell said.
Alviti says RIDOT is prepared to fight back. "We are highly confident that we are squarely in the middle of what the law and the constitution allows us to do," he told reporters.
© WLNE-TV 2018