RIDOT vehicle involved in three-car crash in Rehoboth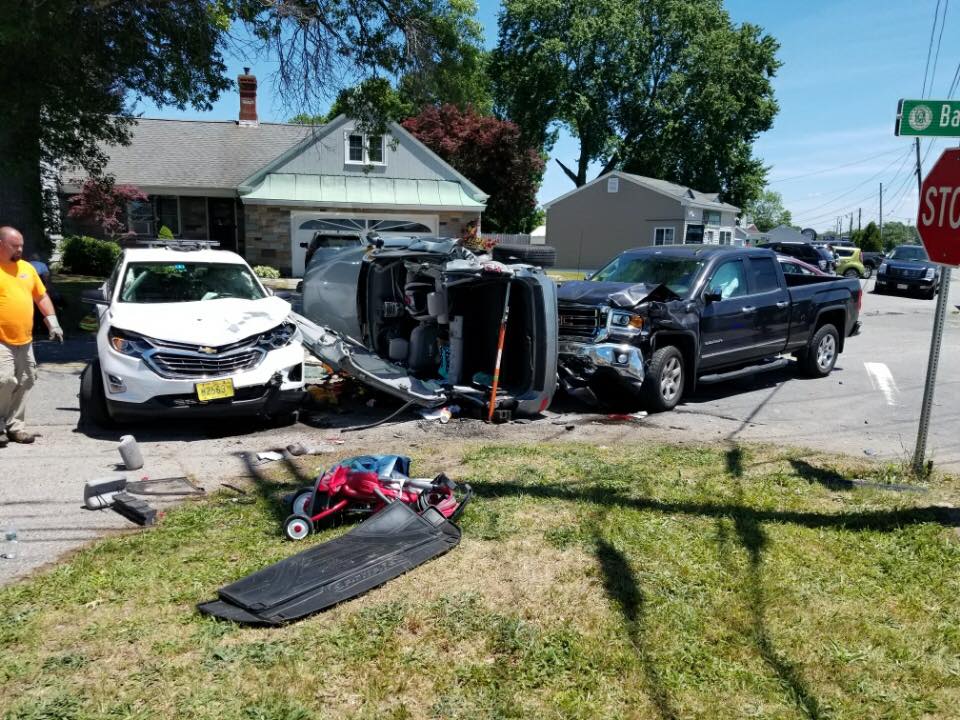 REHOBOTH, Mass. (WLNE) – A RIDOT vehicle was involved in a three-car crash in Rehoboth that sent five people, including a 23-month-old baby, to the hospital Tuesday afternoon.
Rehoboth police said they received a call around 12 p.m. Tuesday for a three-car crash on Fall River Avenue at the intersection of Barney Avenue.
Police say when they arrived on the scene they saw that one of the vehicles became sandwiched between two cars and was forced onto its side.
The car was a Hyundai Santa Fe with Rhode Island registration plates. Two women were inside and a 23-month-old baby. All three were trapped in the car and required extraction.
The drivers of the other cars were out of their vehicles and walking around, police say.
Police say a preliminary investigation revealed that a gray GMC Sierra pick-up truck with Rhode Island registration plates was traveling westbound on Route.6.
The Hyundai Santa Fe failed to stop at a stop sign located at the intersection of Route 6 and Old Providence Road, according to Rehoboth Police.
The driver of the pick-up truck was unable to avoid a collision and hit the Hyundai Santa Fe in the right rear corner.
This caused the Hyundai Santa Fe to spin and roll on its driver's side.
Police say the Hyundai Santa Fe then slide into a Chevy Equinox (RIDOT Vehicle) stopped at the stop sign located at Barney Avenue and Route 6.
The two women occupants of the Hyundai Santa Fe as well as the drivers of the other two cars were all transported to Rhode Island Hospital.
The 23-month-old boy was taken to Hasbro Children's Hospital.
RIDOT says the vehicle involved in the crash belonged to an out-of-state building inspector who often inspects construction sites out of state.
Police do not have any update on the condition of the injuries of anyone involved.