RIICA Executive Director leaves organization; claims General Assembly bullying tactics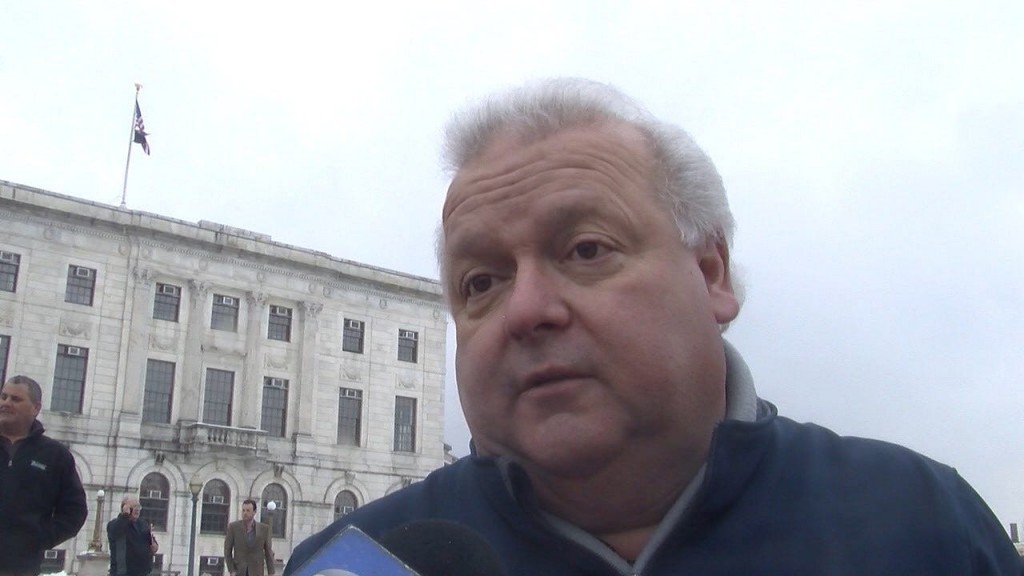 By News Staff
news@abc6.com
The now former Executive Director of the Rhode Island Independent Contractors Association says he was ousted from his position as a direct result of intimidation tactics from the General Assembly for his opposition to the truck toll bill.
Robert LaFleur, the man who led the rally of trucks outside the State House earlier this month, announced Monday morning he has parted ways with the association and claims his departure was "collateral damage resulting from RIICA's lobbyist, Terrance Martiesian & Associates cutting ties with the organization on February 11th."
LaFleur claims that last week, while on a phone call with RIICA President Mat Olson, he was informed that Olson had been receiving calls from some House members, "about possible retaliation and that the lobbyist, Martiesian had notified him (Olson) that he could no longer represent RIICA as he was getting push back from some reps and senators as well as his other larger clients about what we had done and the position we took in opposition to the toll proposal."
House Speaker Nicholas Mattiello said the accusations are false. In a statement, he says:
"I have absolutely no idea what Mr. Lafleur is talking about. I never met with him on this issue, nor am I aware of anyone else having met with him, and I don't even know who he is. I challenge him to offer any specifics on who bullied him or anyone in his former organization. The only thing I have been bullish about is improving our state's economy and job climate."
The Rhode Island Independent Contractors Association this statement:
"The Rhode Island Independent Contractors Association and Robert Lafleur mutually agreed to part ways today." Mr. Lafleur was the Executive Director of the Association. "While the Association would normally not comment on personnel matters, RIICA feels compelled to set the record straight," said Matt Olsen, President, RIICA.
RIICA opposed the tolling proposal put forward by Governor Raimondo, as well as the final version of the bill which was passed by the legislature. The Association believes strongly that every person and entity has a right to voice its opinion on legislation and should do so. "Unfortunately, Mr. Lafleur's advocacy crossed the line from one of speaking to the merits, to one of personal insults and insinuations. RIICA takes very seriously, its mission to represent its members at the highest standards and will continue to act accordingly."
"At no time did the Association's lobbyist, Terry Martiesian, suggest that we change our position on the tolling issue; at no time did he say that he was receiving pressure from his other clients to change our position; and at no time did he say the leadership was pressuring RIICA to change its position on the toll bill. These comments are disturbing and disappointing," stated Matt Olsen.
The Chair of the State's Republican party Brandon Bell says he will ask lawmakers of the House and Senate Oversight Committees to investigate the allegations.
"Where there's smoke there's fire. Three general assembly members were removed from their positions so it doesn't surprise me what-so-ever that this is going on," said Bell.
Democratic Chairman Joe McNamara saying the general assembly did nothing wrong.

"It's just another bomb that he's throwing, Republican rhetoric that echoes the hallow arguments of our national candidates," said McNamara.
House Oversight Committee Chairwoman Karen MacBeth says she does plan to look into the matter. She says it is not clear yet if there will be a hearing on the subject.
The $300 million RhodeWorks plan was signed into law February 11. The plan is to toll commercial trucks to fund the repair of state roads.
(C) WLNE/TV 2016