RIPTA Announces New Changes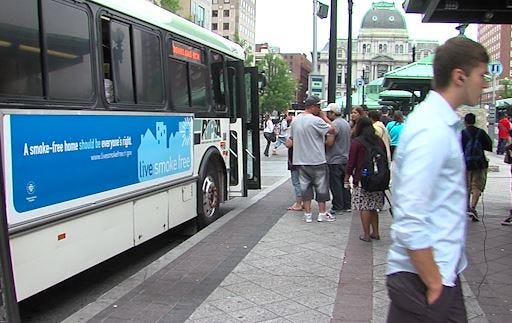 By Dana Griffin
https://www.facebook.com/ABC6News?fref=ts
PROVIDENCE, RI- Just a few yards from the busy RIPTA hub, the company promised fewer bus stops and schedules and faster busses.
That's good news to riders like Joe Rivera. "Right now it's kind of sloppy. It runs either late or it's too early so when you get there like you miss it no matter what," said Rivera.
This will reduce fuel consumption. By adding solar–panel roofing at their headquarters, RIPTA says they will save $30,000 a year.
"Smart transit initiatives like the ones we are discussing today are key to our future and to the success to Providence and Rhode Island," said Mayor Angel Taveras.
The mayor of Tacoma, Washington can attest to that. The city now boasts a transit system that's attracting new businesses.
"We recently were able to recruit a Fortune 43 company because they said they loved our light rail system. So, I know that transportation does attract economic development and it helps communities grow," Said Tacoma Mayor, Marilyn Strickland.
For the riders: real–time announcements will give information about bus transfers and other places to visit in their stop area.
By next year, plans for a new rapid line bus will be revealed. Mayor Taveras even mentioned future public transportation projects for the city.
Taveras said, "As part of Providence's economic development plan, we are going to be working with RIPTA and other partners to bring street cars to Providence."
©2013 ABC6/WLNE-TV . All Rights Reserved.