RIPTA awarded $900k grant to develop and advance transit for 'band of demand' from Central Falls to Warwick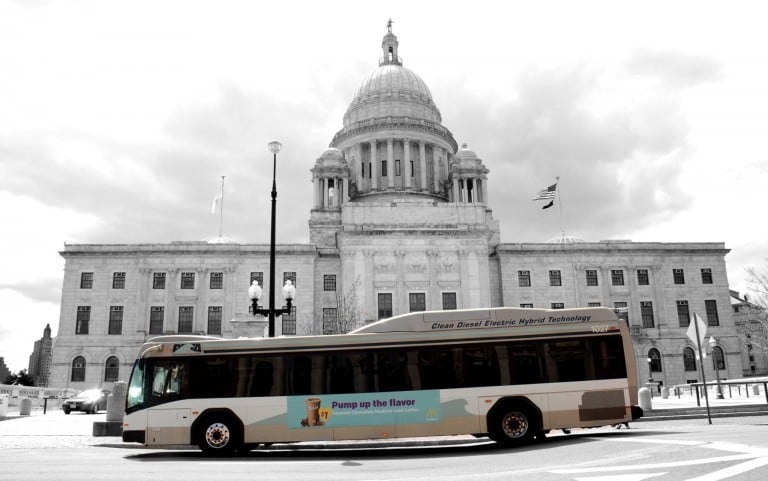 PROVIDENCE, R.I. (WLNE)- RIPTA will be receiving a $900,000 Federal Grant aimed to develop and advance a project aimed to build transportation routes from Central Falls to Providence and Warwick.
This plan is a part of RIPTA's Transit Master Plan, called the Transit Forward RI 2040, which lays out a 20-year vision for transit investments and enhancements to better the lives of Rhode Islanders.
The $900,000 funding has been made available through the Rebuilding American Infrastructure with Sustainability and Equity (RAISE) programs, and secured by Senators Jack Reed and Sheldon Whitehouse alongside Congressmen Jim Langevin and David Cicilline.
In a statement following the announcement of the funding, Senator Reed who works on both the Banking, Housing and Urban Affairs Committee and Appropriations Subcommittee on Transportation, Housing, Urban Development and Related Agencies,  said on securing the funding for RIPTA,
"This new federal grant is about increasing opportunity, connecting communities, and preparing for the future.  It will help RIPTA advance a major part of the Rhode Island Transit Master Plan by developing alternatives to meaningfully improve service to along its most transit-heavy corridors, which includes several historically disadvantaged communities.  Once complete, the study will position Rhode Island to take advantage of the many funding opportunities that are available under the Infrastructure Investment and Jobs Act, signed into law by President Biden last week.  I am committed to delivering federal resources that will help steer us toward a more equitable future with more convenient and efficient public transportation options.  This is a wise investment in RIPTA's future development and connecting the state to drive greater economic opportunity,"
Senator Whitehouse released a statement on the plans saying,
"This study will create a roadmap for a high-capacity transit corridor connecting some of the densest and historically underserved parts of the state."

"With additional funding on the way from the newly passed infrastructure package and other recent federal awards, RIPTA is poised to become a much more convenient option for Rhode Islanders and a bigger contributor to the local economy."
Congressman Jim Langevin released the following statement,
"These federal funds are going to make it easier, greener, and more efficient to travel across our state, so that even those who don't have a driver's license or a vehicle can still get to work."

"Building a convenient, efficient public transportation route from Central Falls to Providence and Warwick will create more economic opportunities not only for families in Central Falls, but for all Rhode Islanders. I'm proud of our work to deliver the necessary federal funding to begin planning for this new corridor."
Congressman Cicilline released the following statement,
"This type of project is exactly what the Rebuilding American Infrastructure with Sustainability & Equity (RAISE) grant program should be used for, and I was proud to advocate with my colleagues directly to the Department of Transportation on behalf of RIPTA's application."

"RIPTA's forward-thinking project has enormous potential to unlock economic development opportunities and connect people to more good-paying jobs and housing options."
RIPTA Director Scott Avedisian also released a statement along State Officials saying,
"I am extremely pleased that RIPTA has been selected to receive $900,000 in RAISE Grant money."

"These funds are essential to the execution of the Authority's long-term vision and the success of our Transit Master Plan. This funding is also pivotal to ensuring that Rhode Island is able to meet the goals defined in the Transit Forward RI vision by 2040. As always, we thank our Congressional delegation for their steadfast commitment to working with RIPTA and understanding the value of safe, consistent, and timely mass transit for all riders across the state."