RIPTA Bus Crashes into Tree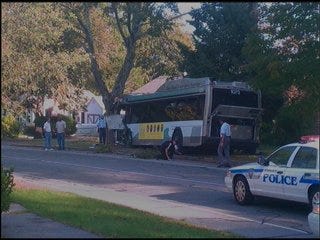 WARWICK, R.I. (AP) – Police say a Rhode Island's public transit agency bus driver is in critical condition after he apparently suffered a medical condition behind the wheel, causing his vehicle
to strike a tree in Warwick.
There were no passengers on the bus at the time of the crash Monday afternoon. The 42-year-old driver who lives in Warwick was transported to Rhode Island Hospital for treatment.
Police investigating the crash say neither speed nor alcohol appears to be a factor in the crash. Investigators believe the medical incident may have been a factor in the accident.
Authorities were withholding the victim's identity until his relatives are notified.
Investigators have interviewed witnesses and asked people with information to contact authorities.