RIPTA bus driver commended for stopping man from jumping off bridge
"I told my passengers not to worry and that I would be right back."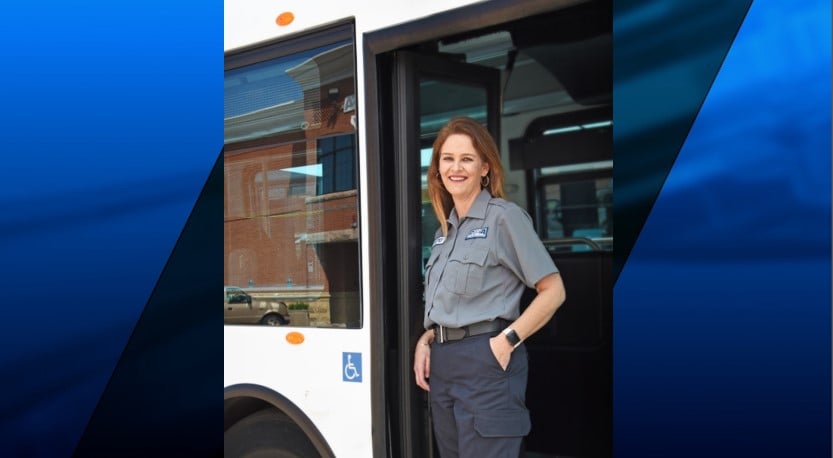 PROVIDENCE, R.I. (WLNE)- The Rhode Island Public Transit Authority (RIPTA) Board of Directors commended a driver Wednesday for helping a man who was going to jump off of a bridge.
The situation happened on April 3, 2021, when Eldora "Ellie" Giblin stopped mid-route to talk to a man who seemed ready to jump off of the Henderson Bridge on the Providence-East Providence line.
Ellie Giblin saw the man with one leg over the railing of the bridge.
Giblin, a RIPTA Operator for nine years, said she was driving the Route 33 bus into East Providence just after 11 a.m. when she saw the man.
She said she was nervous, but knew she had to take action. Other cars were pulled over, but no one was speaking with the man, according to Giblin.
"People just had their phones out and were taking pictures or video — It broke my heart," she said. "I told my passengers not to worry and that I would be right back."
Giblin assured the man that she cared about him and invited him to join her on her lunch break at Shaw's in East Providence. After a few minutes of conversation, the man pulled his leg back over the railing and gave Giblin a hug.
The man insisted on going home, but Giblin made him promise to not harm himself. Just like Giblin does with her children, she made him link fingers and pinky promise her.
"I made him pinky swear," she said. When he drove away, she made note of his license plate and contacted the proper authorities.
Giblin said to her surprise, each passenger on her bus burst into applause as she got back in the driver's seat. Giblin didn't think she did anything special- she just did the right thing.
RIPTA officials do not agree.
"To say that she went above and beyond is an understatement," said Scott Avedisian, RIPTA's Chief Executive Officer. "Ellie is a reminder that there are many good people in the world and that acts of kindness can make a huge difference. We are so proud that she is a RIPTA employee."