RIPTA driver, 2 passengers sent to hospital after Newport crash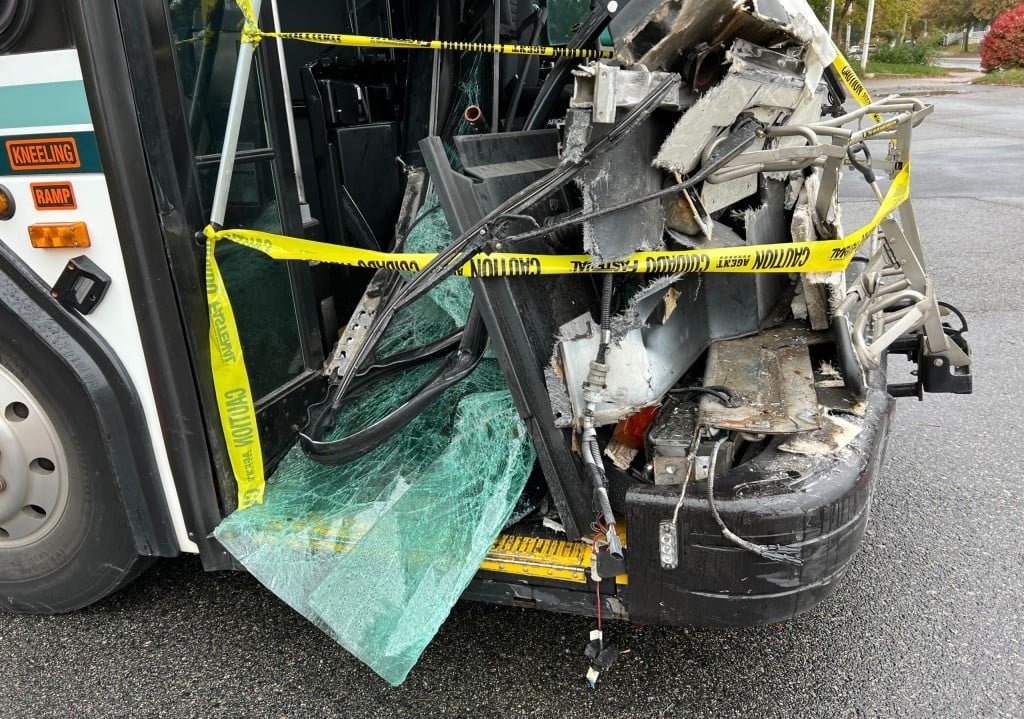 NEWPORT, R.I. (WLNE) — A Rhode Island Public Transit Authority bus was involved in a crash Monday afternoon.
The crash happened around 11:30 a.m. at the intersection of Admiral Kalbfus Road and Broadway.
According to Newport police, the RIPTA bus was stopped at a red light south on Broadway. As the light turned green, another car tried to take a left turn, causing the bus to stop.
Due to the road being wet, the bus slid and was unable to stop.
Two passengers and the bus driver were taken to Newport Hospital for minor injuries.