RIPTA bus involved in Portsmouth head-on crash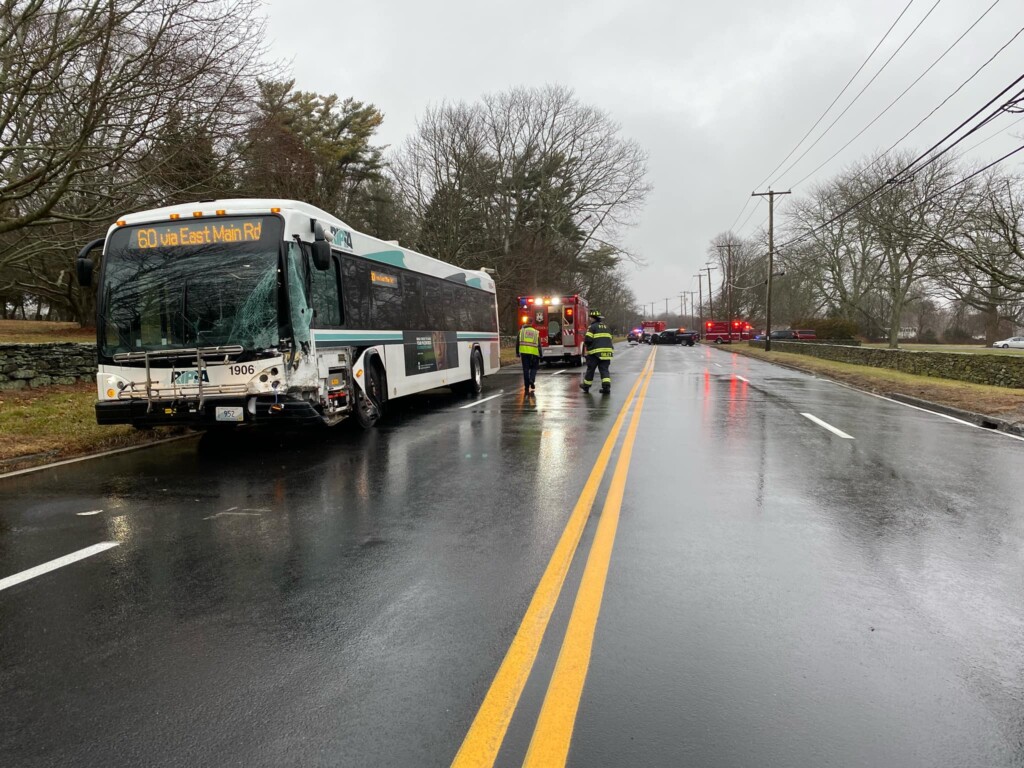 PORTSMOUTH, R.I. (WLNE) — A Rhode Island Public Transit Authority bus was involved in a head-on crash in Portsmouth Tuesday afternoon.
The crash happened on East Main Road near Trinity Cemetery.
Cristy Raposo Perry, a spokesperson for RIPTA, told ABC 6 News that a pick-up truck driving the wrong way hit one of their buses head-on.
The Portsmouth Fire Department said three people were taken to the hospital with non-life threatening injuries.
No further information was immediately released.