RIPTA detouring buses for downtown 5K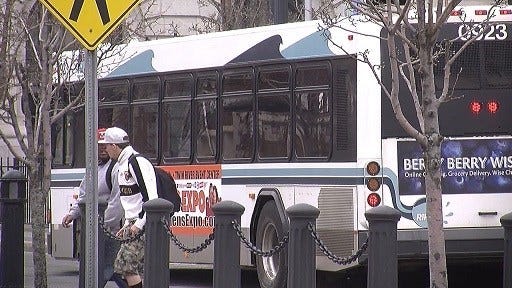 By The Associated Press
PROVIDENCE, R.I. (AP) _ Eighteen public bus routes are being detoured and a few bus stops relocated to accommodate the Downtown Jingle 5K in Providence.
The Rhode Island Public Transit Authority is detouring routes 6, 17, 19, 20, 22, 27 and 28 from 9:30 a.m. until 1 p.m. Sunday.
R-Line bus routes 1, 3, 31, 33, 34, 50, 54, 60, 78 and 92 will be detoured from 10:30 a.m. until 12:30 p.m.
Bus stops A, B, and C will be temporarily relocated next to the Dunkin Donuts Center, and bus stop P will be temporarily relocated to Fulton Street in front of Citizens Bank. Passengers may experience short delays during the road race.
RIPTA is also detouring bus route 1 on Eddy, Hope and Benefit streets Sunday to accommodate the Thayer Street Holiday Stroll.
© The Associated Press/WLNE-TV 2014