RIPTA Holds First Hearing on Planned Service Cuts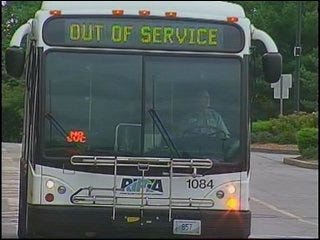 NEWPORT, R.I. (AP) – The agency that oversees public transportation in Rhode Island is holding the first of 10 scheduled hearings on planned service cuts statewide.
The Rhode Island Public Transit Authority says the proposed service reductions will affect 35 communities and 39 bus routes. Some routes would be eliminated altogether, some service would run
less frequently and holiday service would be eliminated.
The hearing will be held on Tuesday at the Newport campus of the Community College of Rhode Island. Testimony will be taken from 2 to 4 p.m. and again from 6 to 8 p.m.
Officials are trying to plug a $4.6 million budget shortfall for the current fiscal year caused by less revenue from the state gas tax and the high cost of fuel to run the system.
RIPTA's CEO called the reductions a "very painful undertaking."
(Copyright 2011 by The Associated Press. All Rights Reserved.)