RIPTA promises swift action after bus driver arrest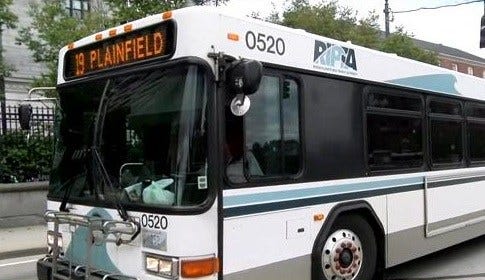 By: Melissa Randall
mrandall@abc6.com
@MRandallABC6
Scott Avedisian, RIPTA's Chairman of the Board of Directors, is coming down hard on bus driver Jean Lamour.
"Absolutely, totally, unacceptable," he said referring to the veteran driver's actions over the weekend.
Lamour is accused of refusing to cooperate with police. He was arrested while on the job.
"Nobody, whether a driver or non–driver, should ever ignore an order from a uniformed law enforcement office," said Avedisian Monday.
Providence police say Lamour refused to move a bus for officers who were responding to an accident. They were trying to direct traffic around a 3 car crash on Memorial Boulevard Saturday afternoon. In the police report ABC6 learned that the bus was in the way. It was causing a back up.
"I am not moving the bus," Lamour told officers again and again. "I can't," the police report goes on.
The Chairman says there are no excuses for this type of behavior.
"A supervisor did come and relieve him and move the bus. So it could have been done it's just a question of why it wasn't done when it should have been," said Avedisian.
Officers say the driver was asked about 10 times for his license and registration, but he refused.
Lamour is now charged with disorderly conduct.
There was no answer at the door when ABC6 visited Lamour's home in Pawtucket. The 44-year-old is set to be at a hearing Monday night with RIPTA officials that will determine his future with the transit authority.
"I think that the actions… will be decisive and will be pretty swift," said Avedisian.
The driver has been suspended with pay pending that hearing. As for the criminal charges, no court date has been set at this time.
© WLNE-TV 2015