RIPTA service disruptions continue for students in Providence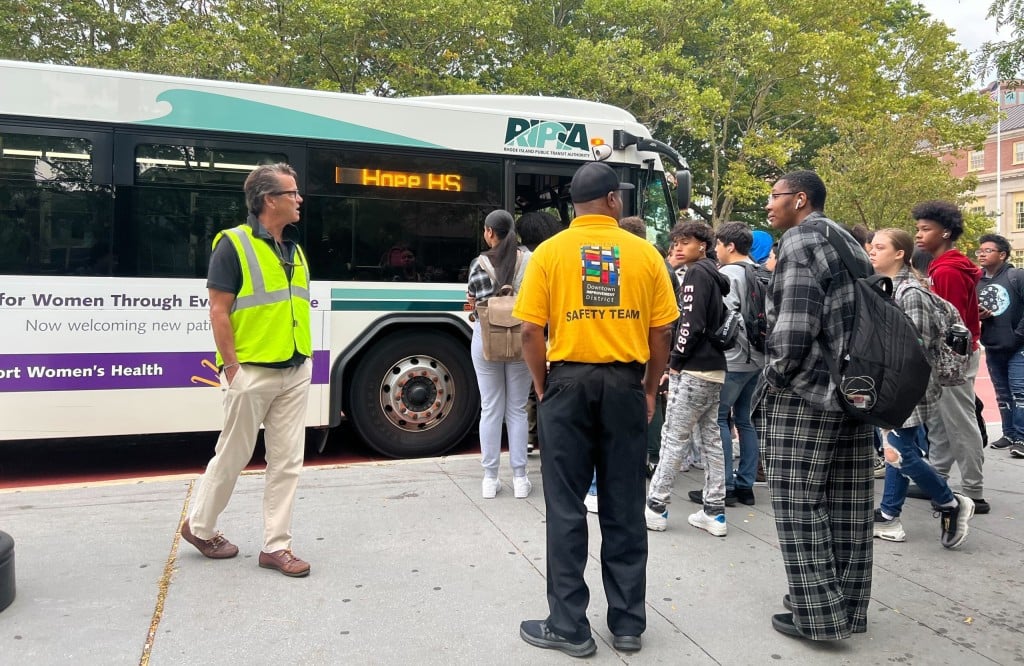 PROVIDENCE, R.I. (WLNE) — The Rhode Island Public Transit Authority on Friday announced more service disruptions for students in Providence.
Students that take RIPTA busses to Central, Classical, Mount Pleasant, and Alvarez high schools were left without service. These same routes were canceled Thursday.
Students are told to take regular service to Kennedy Plaza and then transfer there to a route to get to school.
The agency blames the delays and cancellations on a "historic workforce shortage" plaguing the transportation industry.
In fact, two weeks ago, RIPTA temporarily reduced service statewide because of the shortage. So, in order to attract more drivers, it held a job fair Wednesday, with the hopes of filling 31 spots.
Kathy Nadeau, RIPTA's chief of human resources, said on Oct. 12 they received 25 applications, mostly for CDL trainee driver positions.
RIPTA updates its website at 6 a.m. with morning school trip cancellations to prepare students for a disruption in their service.