RIPTA to Cut Jobs in 2012 in Face of Budget Deficit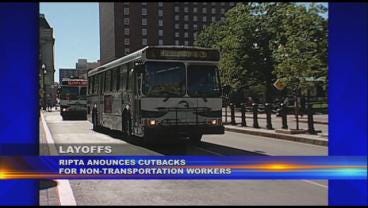 RIPTA is getting ready to lay off dozens of workers In the face of a staggering budget deficit.
The agency says it voted to lay off 30 non-transportation employees In early 2012 To deal with the $4.6 million budget deficit.
At the same time, it's planning to hire more than 20 bus drivers to meet ridership demands.
The decisions come just months after RIPTA made cuts to service, reducing the number of trips on several of routes.