RIPTA to Repave Kennedy Plaza Again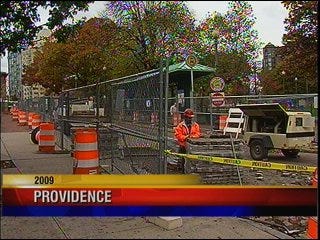 RIPTA will be spending another $1 million in taxpayer money to repave Kennedy Plaza in Providence for the second time in just under two years.
In 2009, the state paid $1.4 million to repave the bus lanes after wear and tear had resulted in ruts in the pavement.
The same area is going to repaved this time, since when the contractor did the work in 2009, it did not put concrete slabs underneath the blacktop to help offset the weight of the buses. The CEO of RIPTA says there wasn't enough money available at the time to pay for that.
ABC6 Reporter John Guice says people who use the buses at Kennedy Plaza aren't happy that they'll be dealing with another six months of construction so soon after the last project. He has the details in tonight's Voice of the People report.