RIPTA workers vote 'No Confidence' in Management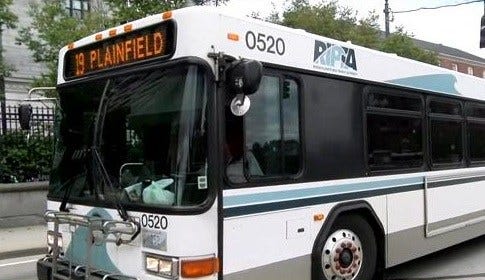 PROVIDENCE, R.I. (WLNE)- Amalgamated Transit Union (ATU) Local 681 members overwhelmingly voted no confidence in RIPTA senior management after a severe security breach.
The security breach exposed numerous RIPTA employee's personal information, 5,000 Local 618 members and their families a part of that breach, exposing social security numbers, addresses, health care information and other details. The incident occurred in August of 2021, and those whose information was disclosed were not notified until late December. RIPTA offered one year of credit monitoring.
The vote of no confidence also comes from other problems, such as RIPTA's lack of respect for employees, mismanagement of the transit system, and a total breakdown in communication, says members of Local 618.
"They're ignoring us at service review and safety meetings as we continue to deal with a dangerous pandemic. Along with the severe and egregious security breach of personal information, this lack of communication has resulted in a perfect storm," said Local 618 President Nick DeCristofaro, who represents nearly 800 transit workers employed by RIPTA. "Our members have been heroes on the frontlines of the pandemic providing essential transportation to keep our community moving. We deserve better than this. The overwhelming vote of no confidence in RIPTA management demonstrates that our members' demands for change must be heard."
"It's appalling that in response to a breach that included our member's families and underage children that could be affected by this their entire lives, they offer one year of credit monitoring. It's unacceptable and irresponsible," said ATU International President John Costa. "Our members don't take a vote of no confidence lightly. It comes when they've lost trust in management to do the right thing by their employees and the riders they're entrusted with to keep safe. This lack of leadership at RIPTA needs a response immediately."
The union is calling on Chief Officers and senior staff responsible for the cover up of the breach to resign.
The union is also considering legal action alongside others affected by the data breach.