RIPTA's service changes to take effect Saturday, March 31, 2012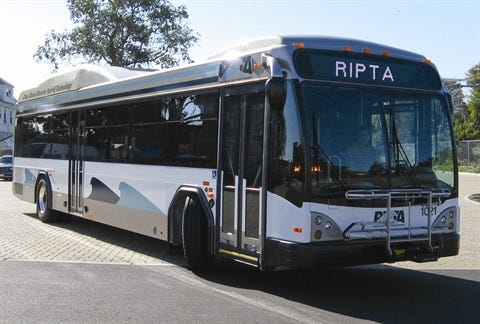 PROVIDENCE, RHODE ISLAND, March 8, 2012 – The Rhode Island Public Transit Authority (RIPTA) will implement service changes effective Saturday, March 31, 2012. RIPTA makes regular service adjustments in response to seasonal changes, passenger use and other contingencies.
These service changes are major and include rescheduled trip times to improve on-time performance. In addition, trip frequency has decreased on Route 52 Branch/Bryant University after 5:30pm and on Route 55 Admiral/Providence College after 7:30pm.
Passengers are strongly encouraged to check new schedules for how service changes may affect them. They may also pick up the leaflet entitled Service Changes Effective March 31, 2012 that is available at Kennedy Plaza.
The following routes will be affected by the Saturday, March 31, 2012 service changes:
6 Prairie/R.W. Zoo
11 Broad Street/99 Pawtucket
13 Arctic/Washington
14 West Bay
26 Atwells/RI College
28 Broadway/Hartford
30 Arlington/Oaklawn
40 Butler/Elmgrove
50 Douglas Ave.
52 Branch/Bryant University
54 Lincoln/Woonsocket
55 Admiral/Providence College
66 URI/Galilee
71 Broad Street (Pawtucket)
76 Central Ave.
For schedules and more information, passengers may call 401-781-9400, or visit www.ripta.com.