RI's confirmed positive cases near 11,000, more from Gov. Raimondo at 1:00 p.m.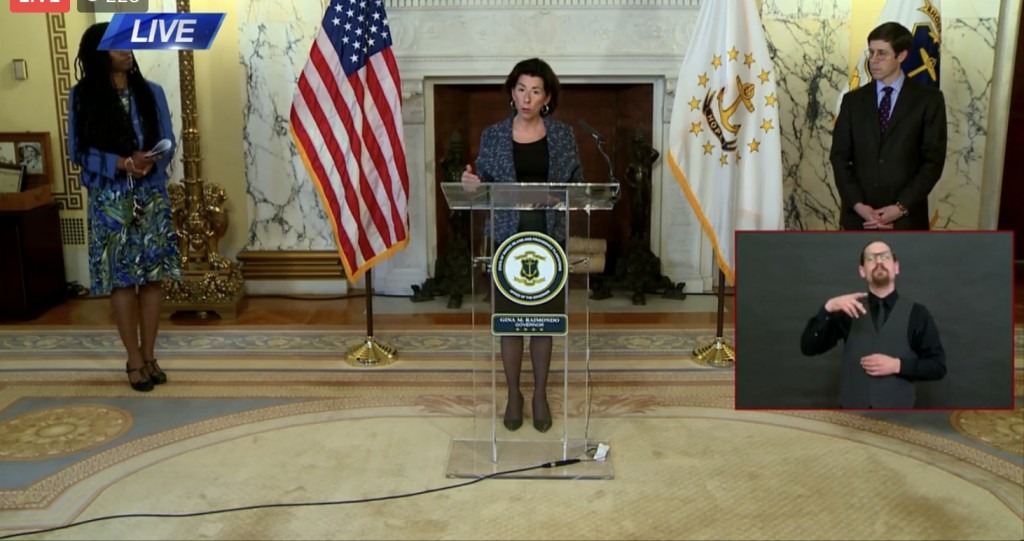 PROVIDENCE, R.I. (WLNE) – The Rhode Island Department of Health announced its daily COVID-19 response data for Saturday, May 9.
Sadly, an additional 19 deaths have been reported. This brings the state's death toll to 418.
There were 210 new positive cases of COVID-19 confirmed, bringing the state's total case count to 10,989.
Currently there are 292 people hospitalized for COVID-19. 77 of those hospitalized are being treated in the ICU. 56 are hooked up to a ventilator.
Governor Raimondo has officially lifted the stay-at-home order for Rhode Islander's beginning Saturday.
She encourages anyone who is able, to shop local and support businesses and the local economy.
Everyone was reminded that their social network should be limited to the same five people and to stay close to home.
The public utilities commission announced that their initiative in providing relief to those who are unable to pay their bills has been extended until May 31.
Any Rhode Islanders who have student loans through lenders other than the federal government can access help through "Summer" a student loan advising company.
Additionally, R.I. has received 3 Billion dollars through the corona food assistance program. This will allow Farm Fresh Rhode Island and the Rhode Island Community Food Bank to distribute food boxes to food insecure families each week.
By the end of May, the plan is to distribute 500 boxes to families each week. The goal is to expand distribution to 4,000 boxes to families throughout the summer and into the fall.