RI's home to country line dancing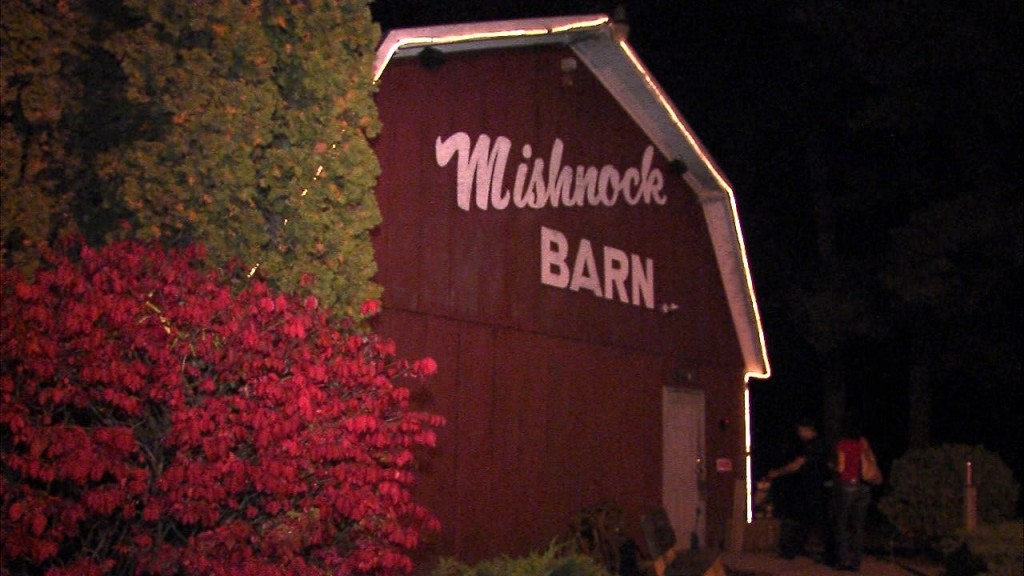 By: Alexandra Cowley
acowley@abc6.com
Most people don't believe a country line dancing place exists in Rhode Island. It's just not something you'd expect in the Ocean State. But, we discovered the Mishnock Barn in West Greenwich. Once you're inside, you forget where you are, and just dance.
The dancing might look easy, but trust me, it takes a little practice before you really get the steps and confidence to stomp it out on the main stage. And you don't have to worry about messing up at the Mishnock Barn. I did plenty of times, and nobody noticed. Because everyone who comes to the barn is looking to learn and have a good time.
The man behind the mic and the moves, Dan Albro, and the woman who stole his heart 30 years ago, Kelly, are the dancing duo that run the wildly successful business.
Dan explained, "It's unbelievable, it's an unbelievable feeling. We're definitely blessed to have this opportunity."
Music is the family business for the Albro's. They have five sons who all help out at the barn. The line dancing spot has been has been Rhode Island's best kept secret for decades. Dan is the third generation in the family to run the place. They've been line dancing in the barn since 1992.
If you want to learn the dances, you come during the week. We were there on a Tuesday Night and there was no shortage of boots and buckles.
Mary Perry has been dancing at the barn for years and says, "there's no place that I know of in Rhode Island like this and best part is the people and the family that owns the place.The Albro's are the best people you want to know."
Mark and Deb Andstrom met at the barn 20 years ago.
Deb said, "One day I asked him if he wanted to dance, and he said yes and we've been dancing together ever since."
The Albro's have expanded their lessons Worldwide. Tutorial videos they post on YouTube, have grabbed the attention of festivals in Mexico and France.
"There's more cowboy hats and boots and buckles than there are in America, believe me they love it," laughed Dan.
But they tell me, there's nothing like coming back home to The Mishnock Barn.
"Being able to travel is great, but having genuine friends and we keep meeting more and more that's the best part," explained Dan.
Kelly said, "I think the hugs every night that we come in, yes that's part of our pay the hugs."
10 dollars at the door buys you a night full of dancing and laughing. For more information click here: http://www.mishnockbarn.com/
(C) WLNE-TV 2015