RI's Jennifer Lee chats with ABC6 about Oscar win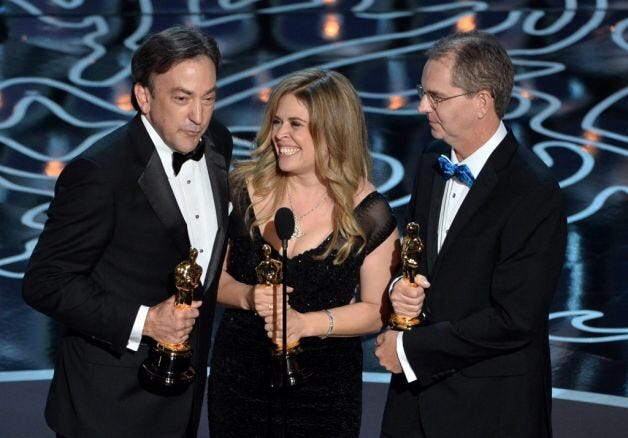 By: Alexandra Cowley
Rhode Island native Jennifer Lee takes home the Oscar for the animated hit 'Frozen.' Lee wrote and directed the feature film about a magically icy princess and her sister.
'Frozen' is the highest grossing original animated release ever and the first time a female co-directed one of the studios features.
We caught up with Lee about her journey to the Oscars via Skype.
"Its very surreal and he didn't leave my side
last night, my daughter made a pillow for him and suggested he sleep next to me all night," Lee laughed.
The Disney box office hit 'Frozen' tells the story of a fearless
princess who is searching for her estranged sister. Lee was inspired by her sister, but their relationship is no
where near estranged. The two shared the red carpet together.
"It feels lovely and symbolic to bring my sister and
she was such a big inspiration for the film, so sharing the night with her
was just that much more fun," Lee said.
Perhaps Lee's biggest fans are still here in Rhode Island
where she grew up. She graduated from East Providence High School in 1989 where she met
her best friend, coincidently, also named Jennifer Lee.
Friend Jennifer Lee said, "She had a dream and she went for it. She worked so hard and
she has stayed completely true to herself this whole time and so I think that
is so inspiring no matter what the industry that is to be applauded."
After scoring her biggest accomplishment, we asked lee what
she's shooting for next.
"Maybe a little time off, and then Chris Buck and I will dream up something new, we don't know what it will be yet," Lee said.
(C) WLNE-TV 2014