RISD leaders, union reach tentative agreement for new contract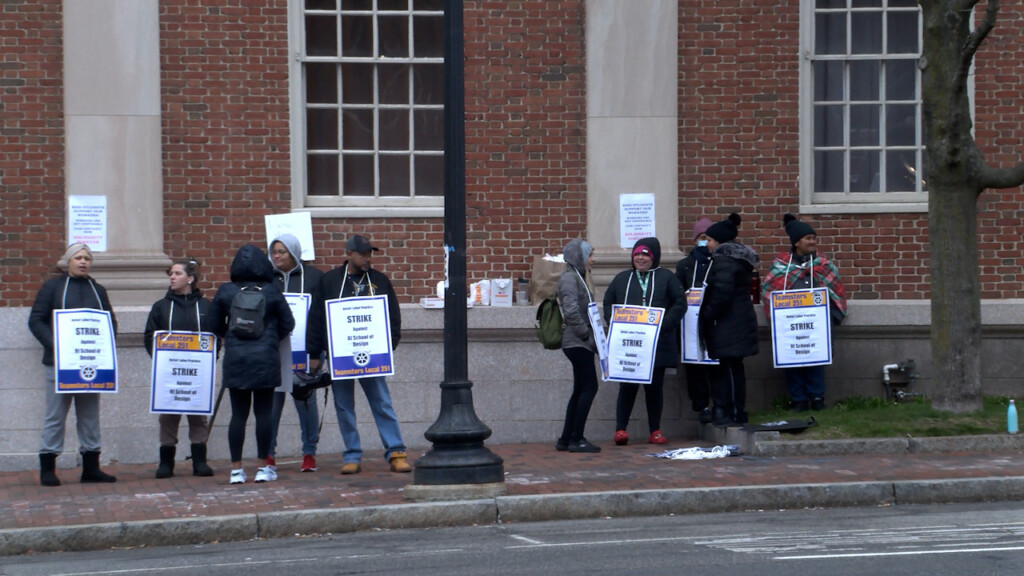 PROVIDENCE, R.I. (WLNE) — Rhode Island School of Design leaders and Teamsters Local 251 will meet on Tuesday after both sides reached a tentative agreement on a new contract.
School leaders will present the terms of their latest proposal to the union for a vote.
RISD movers, custodians, and groundskeepers have been on strike demanding higher pay after they say the school failed to implement a general wage increase and changed the starting pay without giving them the chance to bargain.
They went on an unfair labor practice strike once negotiations to secure their first contract at the school were paused.
A spokesperson for RISD initially claimed the strike was a, "tactic to pressure the college into an inequitable agreement."
Both sides have been meeting and going over contract terms and demands for weeks.