RISD Museum marks Columbine anniversary with gun violence display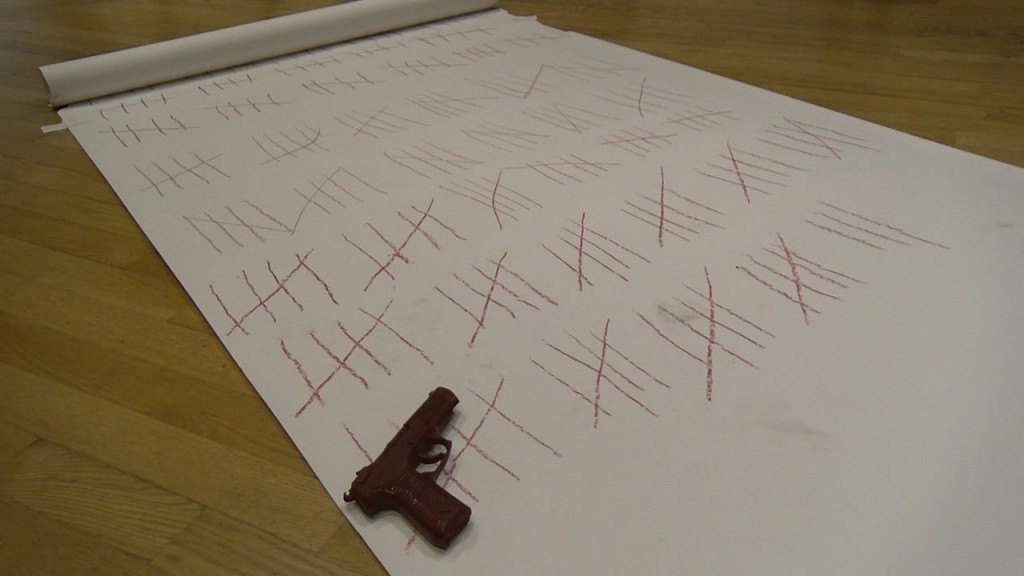 By: Amanda Pitts
alpitts@abc6.com
@APittsABC6
PROVIDENCE, R.I. (WLNE) – The Rhode Island School of Design Museum marked the 20th anniversary of the Columbine school shooting with an interactive display about gun violence made by local students all too familiar.
The display was made by One Gun Gone, an ongoing art project that takes illegally purchased firearms, makes them into art, and sells them.
One of the displays was a large scroll where visitors could make marks to honor the nearly 40,000 lives lost from gun violence in 2018.
Beside it was a display of 94 candles around a desk, to represent school shootings that happened in 2018.
"We can get numb to these things and I think art can have a function where it can re-humanize us," said lead artist Scott Lapham.
The group of artists consists of teachers and students who live in Rhode Island communities too familiar with gun violence.
One student, Brandon Morales, grew up on Atwells Avenue in Providence. He's been involved with One Gun Gone for a few years.
"I couldn't go to the park a lot, lot of fear of just something happening. At night I'd just get used to the sounds of gunshots, but that's just how a lot of kids live in Providence," said Morales.
Over the years, One Gun Gone has lost four of its students to gun violence.
All of the proceeds the organization makes from their artwork goes into a fund with the end goal of holding a police-sanctioned gun buyback.
For more information on the organization, click here.
© WLNE-TV 2019