RISD says it offered contract to Teamsters Local 251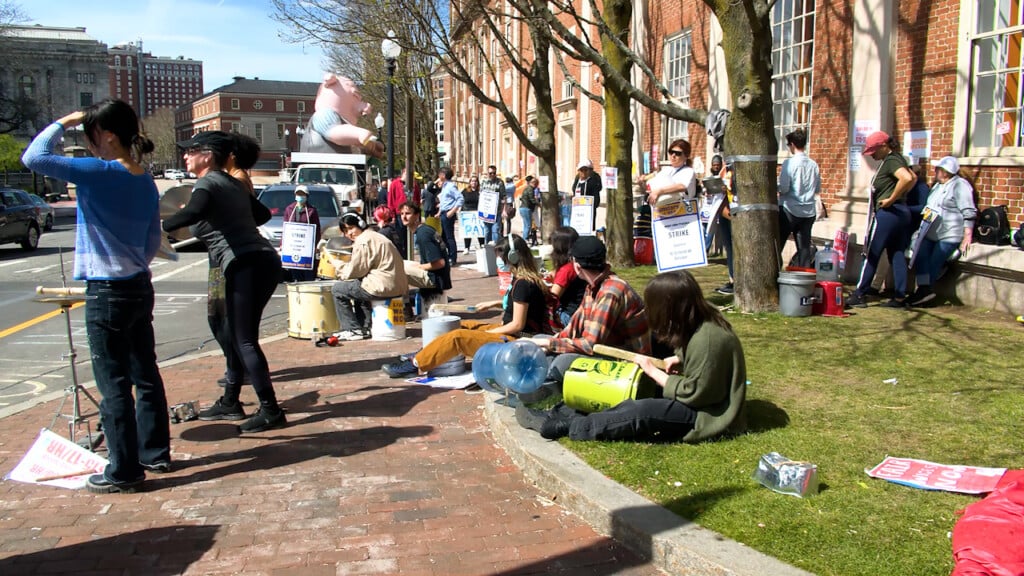 PROVIDENCE, R.I. (WLNE) — The Rhode Island School of Design said it offered a contract to Teamsters Local 251 that's "very much in line" with what they're seeking.
"Today, RISD met with Teamster union leadership to continue yesterday's conversation and had a very productive meeting," Jaime Marland, a spokesperson for the RISD, said Thursday in an email. "We presented a proposal that is very much in line with what the bargaining unit has expressed would be a fair and reasonable resolution to this negotiation."
Marland said the school will meet with Teamsters — the union representing movers, custodians, and groundskeepers — next week.
This week, RISD faculty, staff, and students joined the workers on strike — who have been on an open-ended strike since April 3.
Teamsters Local 251 said that most recently, RISD ignored a proposed contract from last month.
So far, there's no end date for the strike.