RISP, National Guard set up checkpoints at RI's border for out-of-state visitors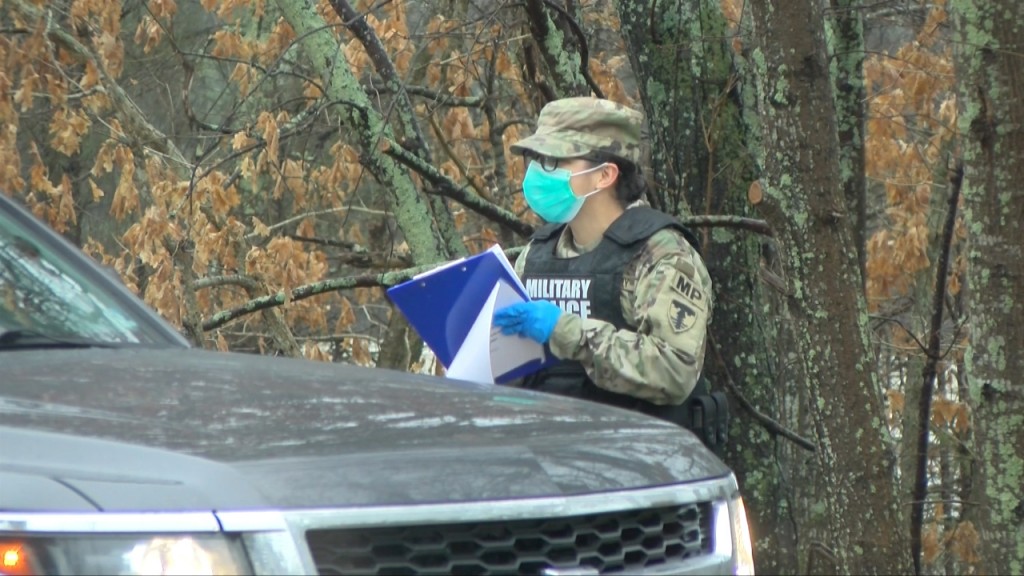 RICHMOND, R.I. (WLNE) – Governor Gina Raimondo expanded on her COVID-19 travel restrictions Sunday, directing travelers with out-of-state license plates to pull over on state highways and hand over their contact information to members of the National Guard.
"They just wanted to know what our business was, how long we were gonna stay in Rhode Island. They wanted your name and phone number," said Jamie Rappeline of Connecticut.
Rappeline was crossing the border to go to work at Stop & Shop in Richmond when she had to go through the checkpoint.
"I left myself extra time. I heard about it so I had a few extra minutes. They're gonna be seeing a lot of me I guess!"
Because she's not staying in the Ocean State, Rappeline wasn't required to turn over her personal information. She said the process itself seemed a bit authoritarian.
"It's a little authoritarian for me. It's a little unnerving. I don't understand (the Governor's) reasoning. I think it's a bit much."
The checkpoints are set up at these spots at the southern border of RI:
95 North in Richmond at the Hopkinton Welcome Center
95 North at the Exeter weigh station
Route 138 in Jamestown before the Newport bridge
Route 1 in Westerly at the RIDOT facility
Drivers entering Rhode Island are first met with a sign that says anyone with an out-of-state plate must pull over at the next stop, and are then directed by State Police to pull up to a white tent, and a member of the National Guard approaches the vehicle.
They ask a series of questions, like name, phone number, and where the driver is staying, and if the person is not traveling to Rhode Island for work, they will be instructed to quarantine for 14 days.
"I budgeted some extra time for my travel today. I assume that if people don't know that this is happening it'll be annoying," said Katie Saporita, who was traveling from Long Island, New York, to Newport.
Saporita is spending a month in Newport at the Naval Base for training.
"They asked me if I was going to be at a permanent residence or at a hotel, and I said I was staying at a hotel," Saporita said after leaving the checkpoint.
Saporita won't have to quarantine as her stay is work-related, but she said she'll be staying inside as much as she can.
"I mean, it is what it is. Everybody's just trying to do what they can to keep their people safe, right? So you can't be too upset."
Those driving through Rhode Island on their way to another destination are not required to answer any questions and are free to pass through.
The quarantine order is also happening at bus and train stations and at T.F. Green Airport.
© WLNE-TV 2020