RISPCA investigating video of man abusing dog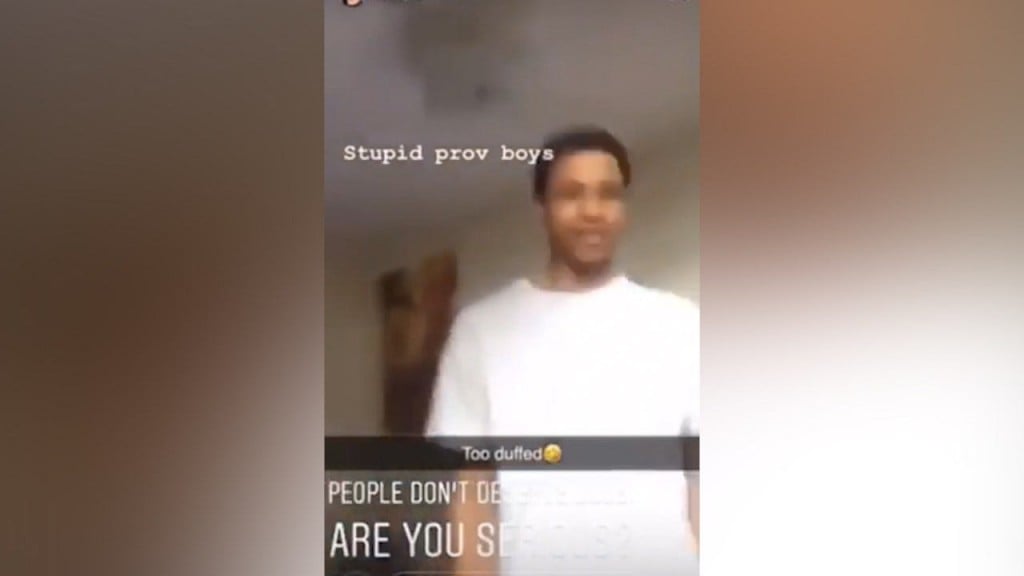 The Rhode Island SPCA is pleading with the public to identify the man in a video making the rounds on social media who is viciously throwing a dog across a room.
The RISPCA was sent the disturbing video on Saturday.
The video is about eight seconds long and shows a man in his late teens or early twenties grabbing a pitbull-type dog by the back of the neck, holding the dog in the air for a few seconds, before throwing it across the room.
The grainy and silent video also shows a group of onlookers appearing to laugh once the dog lands on a nearby piece of furniture.
Joe Warzycha is president of the RISPCA. He said the dog looks terrified in the video.
"Based on the dog's body language, to me, you can see the dog's trying to get away. It appears it wants nothing to do with this individual," Warzycha said. "I mean it's disgusting. It's distasteful."
Warzycha said it's pretty clear the act violates state law and is classified as animal abuse.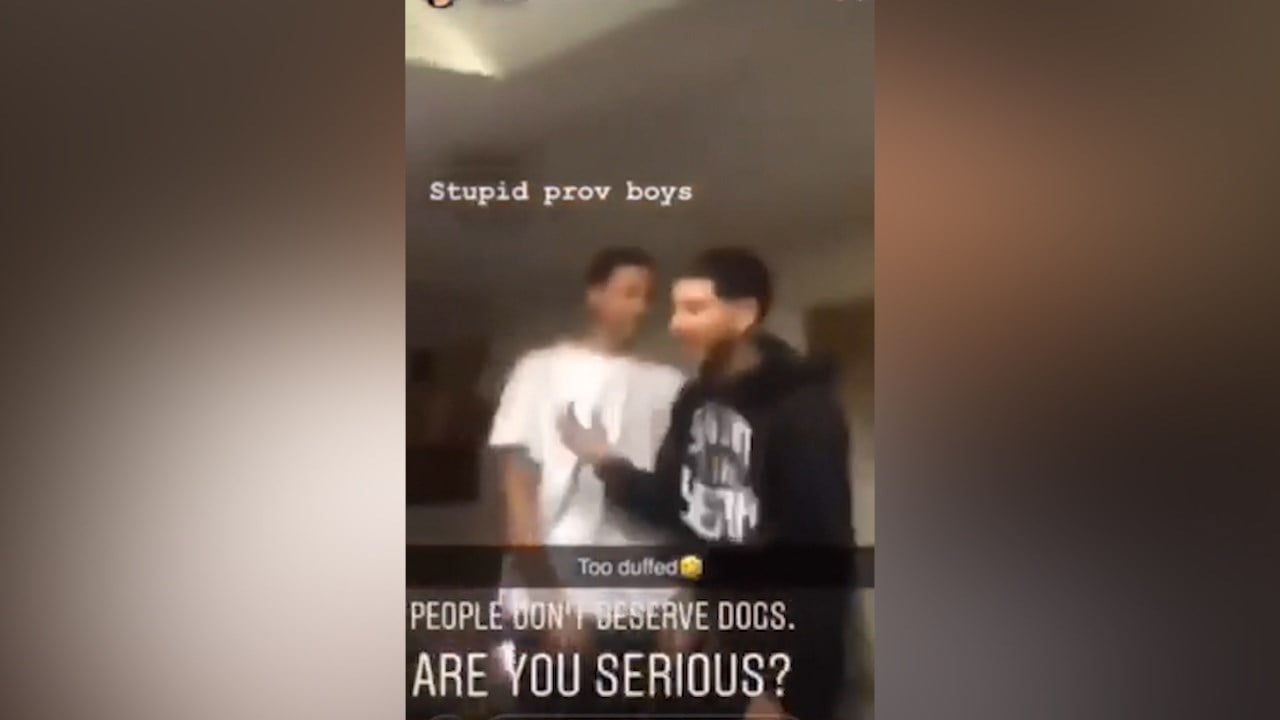 The reason why Warzycha believes the video is out of Rhode Island is that the words "Stupid prov boys" are labeled on the screen, a clear clue that the individuals are from Providence.
"So because of that, that's enough for us to assume we have jurisdiction over the matter, at least for now," he said.
The RISPCA is now offering a $500 reward for any information leading to an arrest.
Aside from catching the individual, Warzycha said the priority of the investigation is getting the dog away from the man in the video.
"It's really just ensuring the dog's safety and well being, and this dog is not continually being subjected to an act like we saw in that video," he said.
Warzycha said the man will face a misdemeanor charge unless the dog was injured, in which case it would be a felony.
Warzycha added that the onlookers in the video won't face any charges of animal abuse, as there's no law on the books that could charge a witness. However, they could face obstruction charges if they don't disclose information to authorities, according to Warzycha.
Anyone with information is asked to contact the RISPCA at 401-438-8150. All tips will remain confidential.