Robber pulls knife, store clerk pulls sword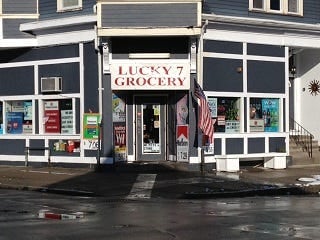 Dee DeQuattro
One criminal learned the hard way that when attempting to rob a local store you shouldn't bring a knife to a sword fight.
New Bedford police say a man walked into the Lucky Seven Grocery store on Tuesday just before noon wielding a knife. The would-be robber pointed the knife at the 24-year-old clerk.
In a surprise response the clerk turned around and grabbed a sword he kept behind the counter. The man with the knife fled the store without money or merchandise.
The clerk then called police. The suspect is described as a 40-year-old white man who is about 5'9″ with a brown mustache and heavy build.