Robert Kraft won't take deal to drop charges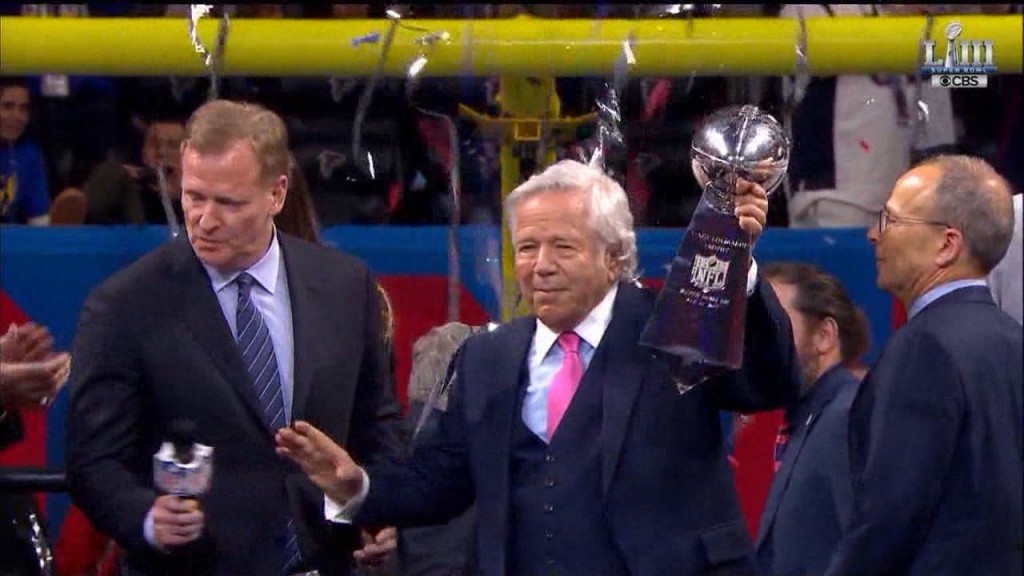 JUPITER, F.L. (WLNE) — Patriots owner Robert Kraft will not take a deal to drop the prostitution charges he's facing. If he took it, he would have to admit he would've be found guilty if it went to trial.
Kraft has "categorically denied" doing anything illegal so he's not likely to admit guilt, even if it means dropping the charges. A local criminal defense attorney tells ABC 6 News he shouldn't take it anyway. There are some holes in the state's case and Kraft can get a much better deal.
Robert Kraft not taking a deal offered by Florida prosecutors that would put an end date on the highly publicized case.
"I think it makes sense for him to be patient and work out a better deal because as far as the publicity goes, that damage has already been done," says Michael Delsignore, a criminal defense attorney in Massachusetts.
The deal would get the misdemeanor charges dropped but Kraft would have to admit guilt.
Delsignore says Kraft's lawyers can probably do better than that for their client.
"Dismissal on some kind of conditions without an admission is really typical in these kinds of cases," he says.
Delsignore also says there are major constitutional issues in the way Jupiter police captured the crimes. The cameras placed in the spa were authorized under the Patriot Act, meant to catch terrorists.
"More serious crimes where the exigent circumstances justified not notifying the person and basically secretively taping them, this doesn't match up with that state of purpose," says Delsignore.
Kraft was caught on camera twice. The second trip to the spa was on the morning of the AFC Championship game.
Jupiter police have said this is all part of a wide–ranging human trafficking investigation but so far no one involved has had their charges upgraded.
"The investigation hasn't really revealed that this there was evidence of human trafficking and they're using a warrant that was designed for the most serious crime to prosecute a very low level misdemeanor," says Delsignore.
Kraft and 14 other men charged filed a joint motion to ensure that video evidence stays sealed.
© WLNE/ABC 6 2019