Rochester man faces charges for animal cruelty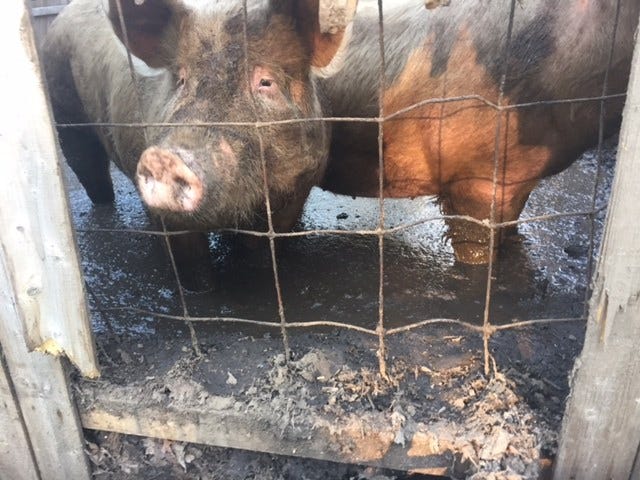 By Autumn R. Hawkins
news@abc6.com
A Rochester man is facing animal cruelty charges after Police found animals on his property living in deplorable conditions.
Daniel V. Pacheco, 41, was arrested on Tuesday after investigators found 23 animals including dogs, pigs, cows, goats, and rabbits living in deplorable conditions. Investigators say the animals lacked adequate food and shelter, their pens filled with garbage, mud, feces and all seemed to be malnourished. A baby cow was found dead on the property.
After the arrest, Pacheco surrendered all of the animals.
Animal Control Officers took the dogs and rabbits to an area shelter and all remaining animals, expect pigs, were removed with the assistance of a local live stock dealer who will attempt to nurse the animals back to health.
Pacheco faces 21 counts of animal cruelty, which is a felony.
Pacheco was booked at the Rochester Police Station but was later released on personal recognizance and scheduled to appear at Wareham District Court this morning for arraignment.
He will also be facing several health and building code violations by the Town which was discovered during the investigation, says Rochester Police.
(C) WLNE-TV 2016