Rockslide causes gas leak, evacuation at popular New Hampshire mall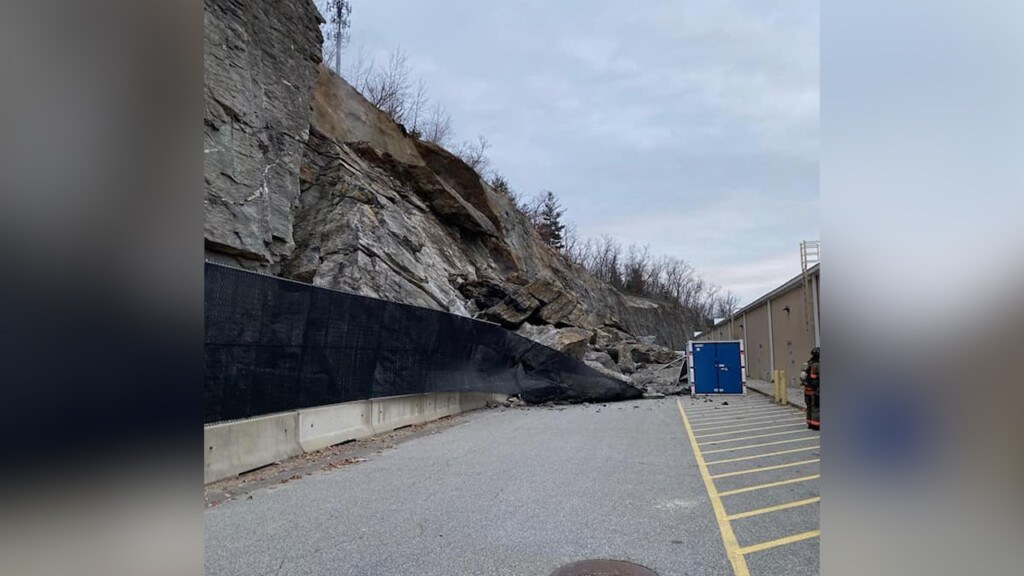 MERRIMACK, N.H. (WLNE) — A rockslide was the cause of a reported gas leak at the prominent Merrimack Premium Outlets in New Hampshire.
Tons of boulders tumbled into the access road behind the outlet mall leveling the fence beneath them.
Officials reported a gas line was struck by the falling rocks, leading to the area being evacuated.
No injuries were reported.
Mutual aid from nearby towns are working with the Merrimack Fire Department to clear the fallen rocks from the vicinity.