Roger Williams Park Zoo set to re-open June 1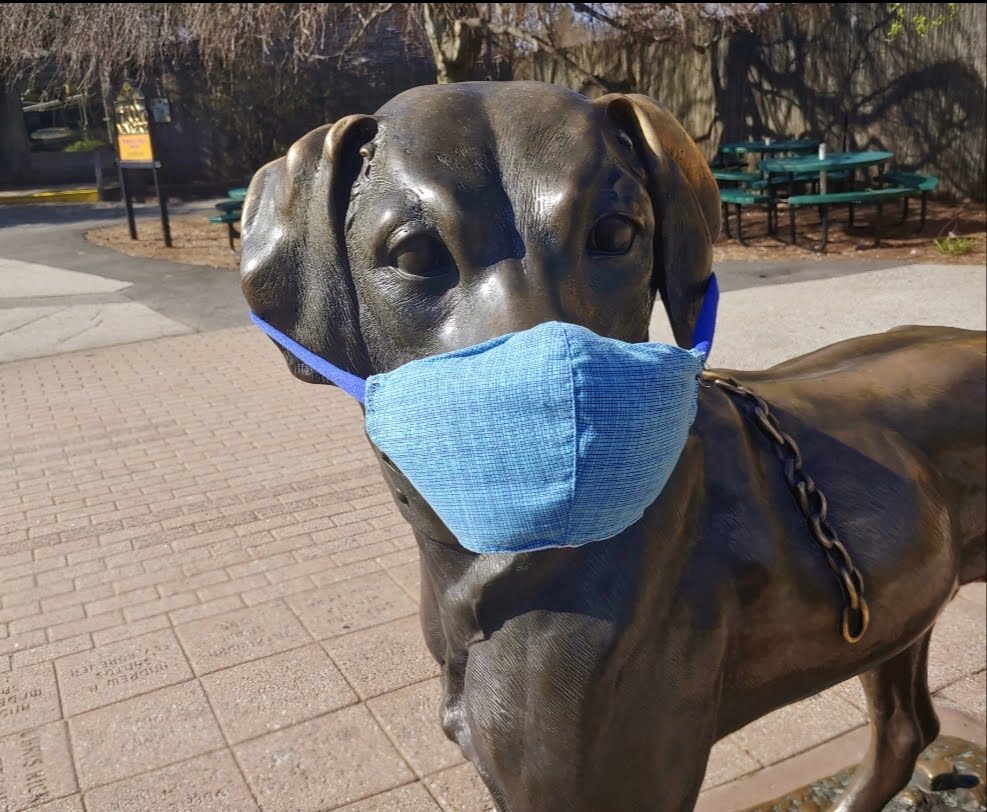 PROVIDENCE, R.I. (WLNE) – Roger Williams Park Zoo is set to re-open in phases and be open daily from 9:00 a.m. until 4:00 p.m. beginning June 1.
Monday, June 1 and Tuesday, June 2, Rhode Island residents who are active Zoo members only are invited to spend time at the zoo.
From Wednesday, June 3 through Saturday, June 7 members and non-members who are Rhode Island residents are free to visit the zoo.
As of Monday, June 8, Roger Williams Park Zoo will be open to the public.
Tickets will go on sale Thursday, May 28. Tickets will be sold online only and timed ticketing procedures are in place. No tickets will be sold at the gate.
Tickets are available online for one of the following time slots: 9:00 a.m., 10:00 a.m., 11:00 a.m., Noon, 1:00 p.m. or 2:00 p.m.
"The entire staff is excited to welcome everyone back to the Zoo," says Dr. Jeremy Goodman, executive director of Roger Williams Park Zoo. We are enhancing cleaning procedures and following the state's mandated requirement that everyone wear face masks.  We are also placing reminders around the Zoo emphasizing social distancing to keep all our guests and staff healthy and safe. There is no better place than our 40 acres to enjoy nature, visit with animals we all love, and engage in learning about wildlife and wild places."
Upon arrival at the zoo, all guests will be stopped at the entrance gate and must have the following:
From June 1 – June 7 valid Rhode Island residency identification for each adult.
Face mask for each guest in the vehicle.
Pre-Purchased admission tickets for each guest in the vehicle.

We encourage you to print out a ticket at home;  you may also display the ticket on your phone

MEMBERS – E-Membership card app open and ready. You may need to click on 'Find My Membership Cards' in the app to refresh.
Members will not be allowed entry without an e-ticket. No exceptions.
Visitors are asked to practice social distancing when parking as well, parking in every other space. Parking is not allowed in spaces with a large X through them.
In addition, before entering, all guests will have their temperatures checked. If a temperature of 100.4 and above is recorded, guests will be asked to wait in a designated area to have their temperature re-checked. If a guests temperature still reads 100.4 or above, the guest/s will be asked to visit at a later date.
After entering the zoo, pedestrian traffic will be one-way only around the grounds.
Staff members and volunteers will be throughout the grounds to assist visitors navigate and answer questions.
Strollers, wagons, and wheelchairs from home are acceptable.
Guests will not be allowed to bring their own food into the zoo. The zoo's new food services partner SSA Group has revamped all cafes and enhanced its safety protocols in guidance with state regulations.
Restrooms and high traffic areas will be cleaned regularly.
By order of the State of Rhode Island, everyone visiting the zoo must wear a face covering. Masks keep all of us, human and animal, safe from COVID-19.