Roger Williams Park Zoo welcomes first baby flamingo in over two decades
It has been 22 years since a baby flamingo hatched at Roger Williams Park Zoo.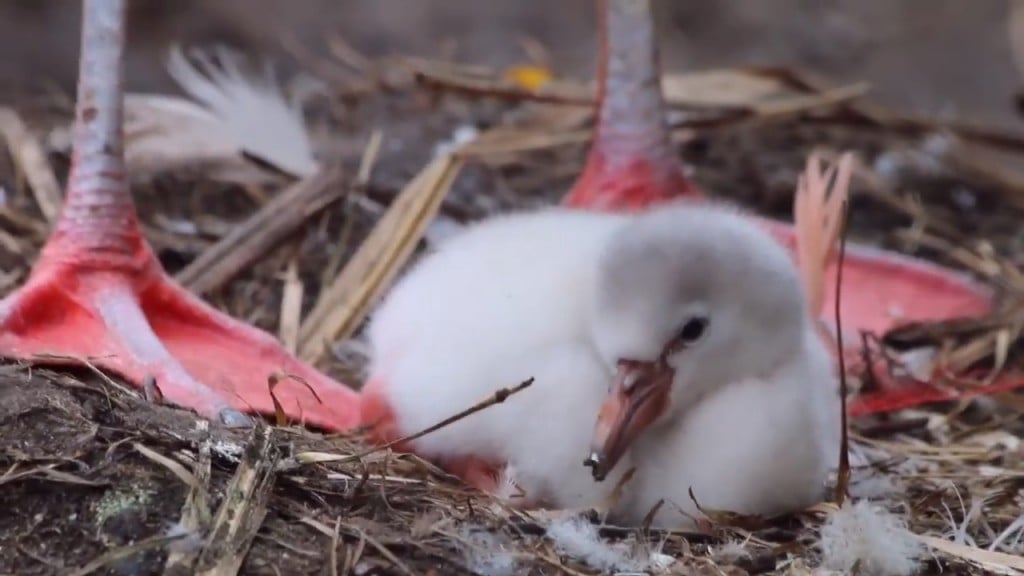 PROVIDENCE, RI (WLNE) – A baby flamingo was born at Roger Williams Park Zoo last week.
The zoo announced the arrival of a baby Chilean flamingo on social media, the first to hatch there in more than two decades.
"HELLO LITTLE FLOOF!" the zoo tweeted. "Mom is doing a great job tending to her little one."
Usually flamingos are known for their signature pink coloring. However, baby flamingos hatch with downy white feathers.
Baby flamingos are cared for by both of their parents, who feed it "crop milk," a fluid they produce in their digestive systems.
Earlier in 2020, Roger Williams Park Zoo announced the birth of a baby sloth.