Roger Williams University law student prepares to shine on Miss America stage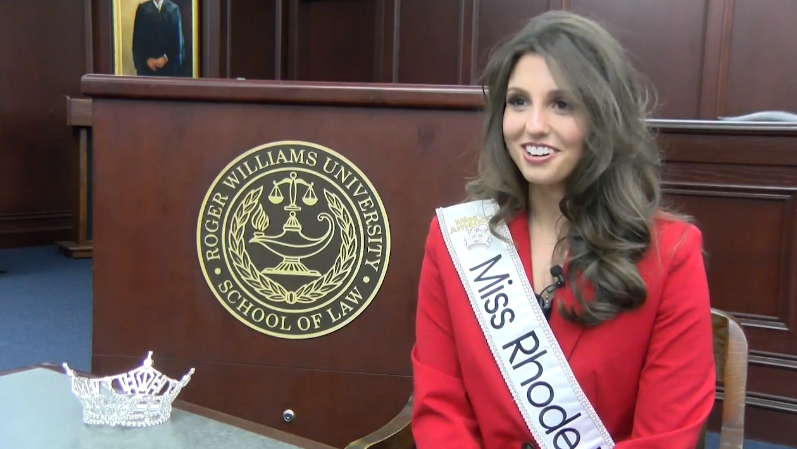 BRISTOL, R.I. (WLNE) — A Roger Williams University law student is getting ready to trade the law book for the Miss America stage.
Miss Rhode Island Abby Mansollilo is not only preparing for the Miss America competition, she is always preparing to become a lawyer.
"I started competing when I was 13 or 14 years old and it's been about 10 years. It's taught me discipline tenacity," said Mansollilo.
By competing in the Miss America competition, Mansollilo is not only proud to represent the Ocean State, but also the modern woman.
"I am competing against women who are lawyers, doctors in the military and I think that's really great because Miss America is so relevant because it showing this new modern woman," she said.
The law student will be bringing her passion for law to the Miss America stage and will be performing a monologue of the late Ruth Bade Ginsburg.
"I think in terms of putting women on the map in the highest court. She is who we always think of. She is that pinnacle of women in law," said Mansollilo.
Once her pageant days are over, Mansollilo said her ultimate goal is to become the second ever female Rhode Island State Attorney General.
The Miss America competition will take place at Mohegan Sun in Connecticut with the winner being crowned Dec. 16.