Roger Williams University Students Build Bristol 4th of July Float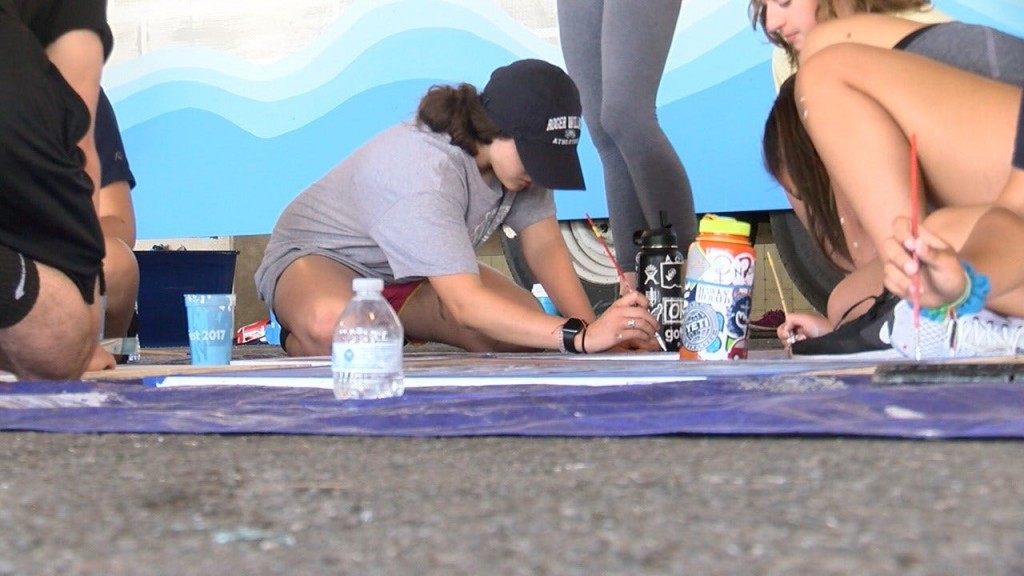 By: Tim Studebaker
Facebook: @TStudebakerABC6
Twitter: @TStudebakerABC6
Email: tstudebaker@abc6.com
BRISTOL, R.I. (WLNE) – It's a perennial favorite: the Bristol Fourth of July parade and all the floats that come along with it.
RWU Float Committee Chair Kylie Freitas says, "It's just something super special. I mean, being part of the oldest Fourth of July celebration in America."
Like they've done for decades, Roger Williams University students are hard at work, prepping this year's float.
Freitas says, "We started planning in February."
The theme this year is "From Sea to Shining Sea." It's a steamboat, covered in hand-painted post cards, showing coastal landmarks from all across the US.
RWU Float Committee Chair Emily Whitehead says, "We really tied in an aquatic theme with it because Bristol is on the water, and that's an important part of Bristol."
43 students worked on the float this year.
Drew Abbott's first Bristol parade was at the age of 7, after her family moved here from Ohio.
RWU Float Committee Chair Drew Abbott says, "It was just very big and patriotic and fun. Also hot because, you know, it's July."
For Emily Whitehead, from Plainville, Massachusetts, the parade was a more recent discovery.
Whitehead says, "Some of my friends had gone to the parade. I had never realized how big it was, until I came here and I was in it last year. And I was like 'wow this is a lot of people.'"
They all share a sense of excitement to represent their college's hometown in the parade.
Abbott says, "Being able to walk in the parade and be a part of that is like, it feels good to wear Roger Williams on your shirt when you're walking through the parade and know that that's what you're representing."
They're running ahead of schedule, working on the float in a parking garage, out of the elements. To see the finished product, you'll just have to check out the Bristol Fourth of July parade.
© WLNE-TV / ABC6 2019