Rolfe's Second Half Goals Lead D.C. United Past Revolution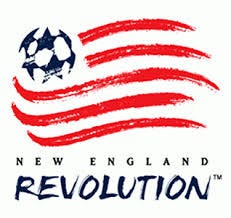 WASHINGTON (AP) – Chris Rolfe scored two second-half goals within 11 minutes, and D.C. United came from behind to beat the New England Revolution 2-1 on Sunday.
Rolfe smashed a volley into the top of the net for the tying goal in the 70th minute. Fabian Espindola's service from the right flank floated just over the leaping defender Teal Bunbury's head to find Rolfe's right foot.
Rolfe then put United ahead from the penalty spot in the 81st minute with a blast into the right corner. Miguel Aguilar drew the penalty on Steve Neumann's challenge near the top-left corner of the 18-yard box.
United (9-5-4) ended their two-game losing streak and stretched their Eastern Conference lead to seven points over the second-place Revolution (6-5-6).
Charlie Davies gave New England the lead in the 11th minute with a left-footed stab to finish Lee Nguyen's cross. It was Davies' seventh goal of the season.