Roll-Over Simulator Brought to Local High School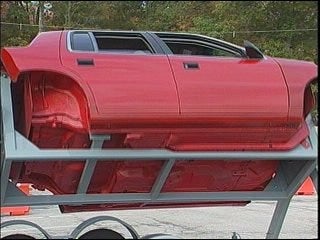 Thursday, some local high school students got a look at what happens when you don't wear your seatbelt, and end up in a crash.
Nearly 300 Barrington High School students watched as a roll-over simulator, demonstrated how easy it is for passengers to get tossed from a vehicle as it rolls over.
The students also heard an emotional account from the father or John Converse, who was killed in an alcohol related accident nearly 3 years ago.