Rollover crash leaves I-495 covered in laundry detergent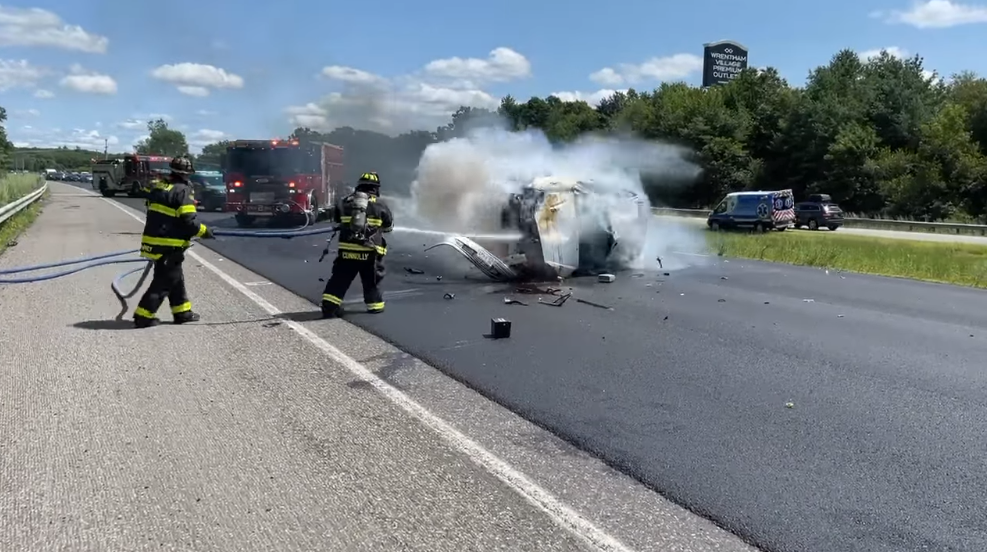 WRENTHAM, Mass. (WLNE)-The Wrentham Police Department, along with Massachusetts State Police, Wrentham Fire Department, and Franklin Fire Department were all on the scene of a single car rollover on I-495 on Saturday.
The driver rolled over between Route 1A and King Street, sustaining serious but non-life threatening injuries, the police department said in a Facebook post.
During the crash, a large amount of laundry detergent spilled onto the highway, leaving fire officials quite the mess to clean up.
In the post, the department said that the spill caused an "extra, extra long delay. "