Rondo a Spectacular Triple-Double to Lead Celts over the Cavs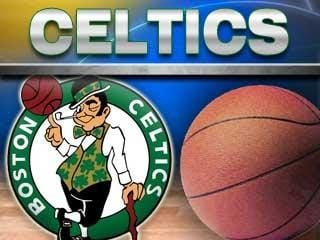 BOSTON (AP) – Rajon Rondo had 29 points, 18 rebounds and 13
assists, and the Boston Celtics beat the Cleveland Cavaliers 97-87
on Sunday to even the Eastern Conference semifinals at two games
apiece.
Rondo had a playoff career high in rebounds and matched his best
scoring night in his fourth postseason triple-double. He played 47
minutes with some of his bigger-name teammates in foul trouble, and
fans chanted "MVP! MVP!" as he knocked down a pair of free throws
with 17 seconds left.
Ray Allen and Kevin Garnett scored 18 apiece for the Celtics,
who rebounded from the worst home playoff loss in franchise history
and ensured they'll get at least one more game at home. Game 5 is
Tuesday night in Cleveland before the series returns to Boston on
Thursday night.
LeBron James scored 22 points – only more than he had in the
first quarter of Game 3 – and seemed frustrated during a
seven-turnover performance.