Rough Road Continues for Friars Who Fall at Georgetown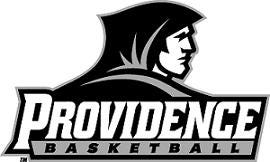 Georgetown tops Providence 83-71, 4th straight win
By JOSEPH WHITE =
AP Sports Writer =
WASHINGTON (AP) _ D'Vauntes Smith-Rivera scored 22 points, including his first successful 3-point attempts in more than two weeks, and Georgetown overcame a scoring spree from Bryce Cotton on Monday night to pull away for an 83-71 win over Providence.
Smith-Rivera had missed 17 consecutive 3-pointers entering the game, but he went 2 for 4 from long range against the Friars, including a crucial 3 that gave the Hoyas a 65-59 lead with 3:52 to play.
Markel Starks added 14 points for the Hoyas (15-9, 6-6 Big East), who have won four straight to complete a climb back to .500 in the conference. Georgetown shot 47 percent and committed only five turnovers.
Cotton scored 31 points to lead the Friars (16-9, 6-6), who have lost three in a row. Cotton scored 19 of his team's final 21 points of the first half after the Friars had fallen behind by 12.
AP-WF-02-11-14 0226GMT