Rough surf attracts surfers in Narragansett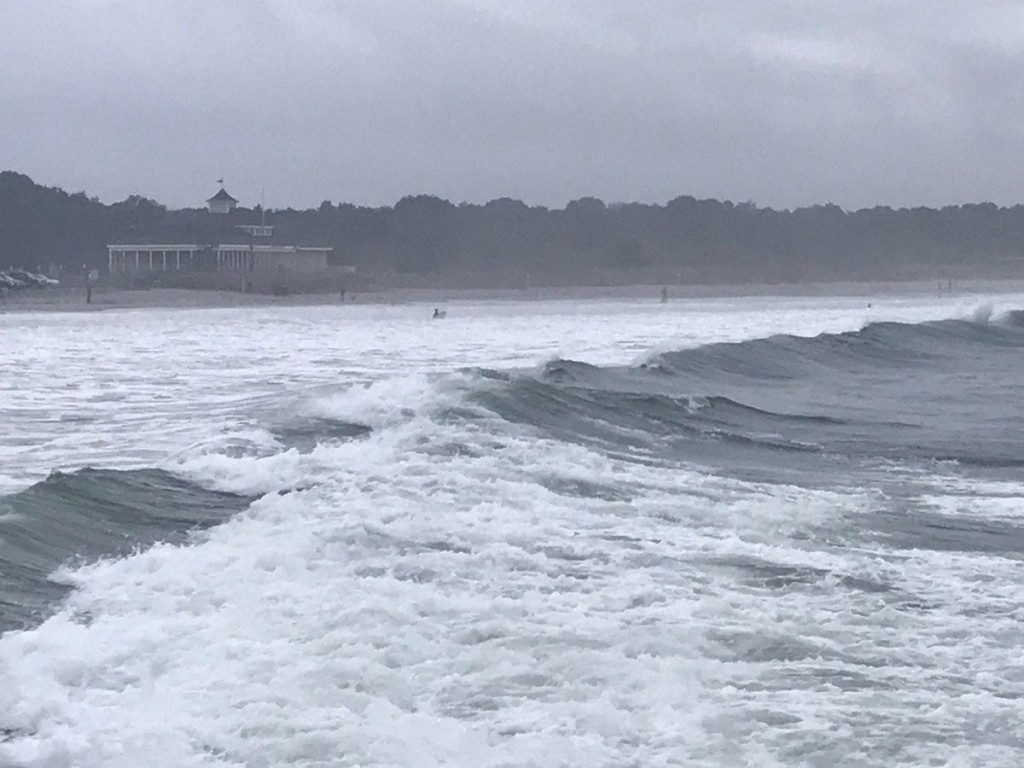 By: News Staff
Email: news@abc6.com
Twitter: @ABC6
NARRAGANSETT, R.I. (WLNE) — When a hurricane passes near Southern New England, it is music to surfers ears and they are taking advantage of it down in Narragansett.
There were a handful of surfers out in Narragansett as early as 7 a.m. Monday morning.
They told ABC6 News that they are being careful considering that there are no longer any lifeguards on the beach and there is a threat of rip currents.
Nothing draws surfers to the Rhode Island coast like a good storm.
"Every time there's a storm somewhere. We just know its gonna be a foot or two higher than usual," said surfer Alvaro Luis.
The 4-foot waves were a treat for some.
"We came out today cuz we knew it was gonna be small enough for us to handle," said Luis.
However, for others it was not enough.
"The waves are gonna be better maybe tomorrow, gonna be bigger," said surfer Steven Keith.
Luis says he has been surfing for decades even
through Hurricane Sandy.
"Yeah I was surfing Point Judith — the waves were perfect," said Luis.
He even offered advice for those who have not clocked quite as many surfing hours.
"We tried to attack it at the worst angle to start and then someone with a little more experience showed us how to get over the break," said Luis.
The surfers say they did not feel too much of a tug out on the water Monday morning but with the forecasted rip currents and dangerous surf.
They stayed pretty close to shore saying sometimes catching a good wave is not worth it
"I caught a couple, 2 3 good waves."
"We don't really care. I'll jump off a wave if I have to just to not die."
As always, officials are warning beach-goers to stay off the rocks and be cautious in the water.
©WLNE-TV / ABC6 2017