Route 102 in Burrillville to close next week amid bridge work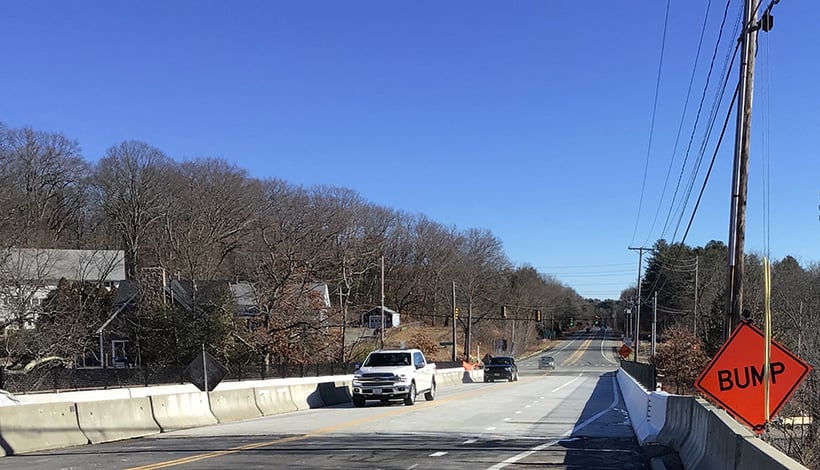 BURRILLVILLE, R.I. (WLNE) — The Rhode Island Department of Transportation will close part of Route 102 in Burrillville next week to finish construction of the Mohegan Bridge.
The closure will impact the Bronco Highway in both directions at the bridge from Monday to Friday next week.
RIDOT crews will waterproof and pave the bridge deck and the intersection with Route 7.
Drivers on Route 102 north and south will need to take Victory Highway to Route 7 to get back onto Route 102.
RIDOT will place traffic signals along a detour route. Drivers are advised to allow themselves extra time, especially during the morning commute.
The Mohegan Bridge opened in January to bring back two-way traffic before the project is done this spring.
The $10.6 million project also includes a new guardrail and drainage construction.