Runners react to Boston Marathon security changes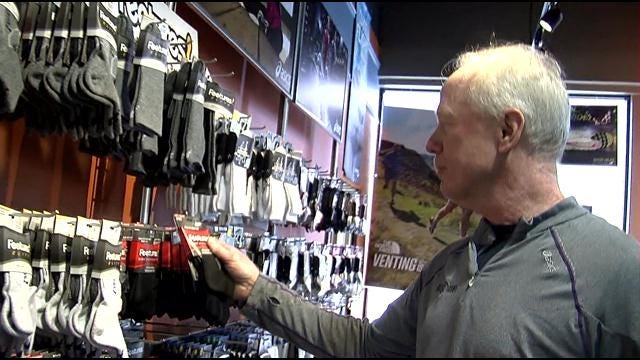 By: Alexandra Cowley
9 thousand more people have signed up to run in the Boston marathon this year, with over one million spectators likely to line the streets. For many runners, it was never a question if they'd return to this years race in Boston. The new security measures are just something they'll have to adjust to.
Jim Morris has worked security at the Boston Marathon for the last 8 years. Morris was at the finish line when the bombs went off.
"It was chaos, one word chaos, that's what we experienced last year. It was just a horrible, horrible experience to be in, but it made us stronger," said Morris.
Before Morris was a security detail, he was a runner in the marathon for many years. He retired in 2007 and founded a run club to keep his passion going. 56 of his runners participated in last years race. Morris understands the heightened security and regulations, but fears it may hurt the health of the participants.
Morris said, "when they get to the finish and to the end, now they have to walk over a half mile to get to their bag and now if it's a cool day you could be hypothermic walking a half mile to get your bag."
The changes are something runner Kyle Raeburn must adjust to.
"Runners are very routine oriented, so I took it kind of personally that I'm going to have to change up the way I do things,"said Raeburn.
Raeburn has completed 4 Boston marathons. He sat out on last years because of an injury, and decided to take on this years race days after the marathon bombings.
"I think you have a lot of people like me who want to take back what was kind of tarnished, and make it a positive thing again," said Raeburn.
No matter how much the marathon will change this year for safety, those who've experienced its greatness, will stop at nothing to get it back.
"I think its going to be a celebration for everyone, I think were going to stand strong, show what we're made of, and it's going to be a fantastic event," said Morris.
April 15th will mark the first anniversary of the Boston Marathon bombings. This years marathon, which will be the 118th, is on April 21st.
(C) WLNE-TV 2014