Runners, spectators brave rain and wind at 123rd Boston Marathon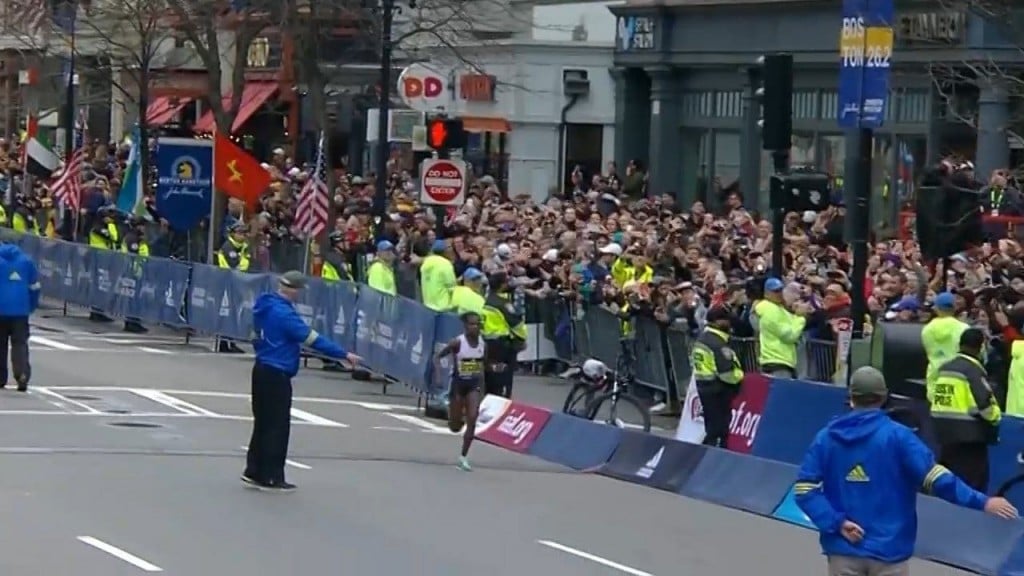 BOSTON, Mass. (WLNE) — Runners crossed the finish line of the 123rd Boston Marathon with smiles on their faces Monday. Rain and wind taunted runners and spectators alike, but the wet weather held off for much of the race.
Folks from our area ran on behalf of all sorts of causes–some supporting cancer research at Dana Farber, others honoring fallen heroes.
"So that's an organization that benefits gold star families from Massachusetts who have had a family member killed in the line of duty," said Bryan Walsh of Massachusetts Fallen Heroes.
The Rhode Island State Police team ran in support of Cops 4 Kids.
"This is my fifth Boston, overall 14th," said Beth Blandell of Newport.
Blandell says the New England crowd makes all the difference.
"The crowd just erupts throughout the whole thing, and that's what carried us the whole way," said Blandell.
For spectators, cheering these athletes on is well worth getting a little wet.
"We were walking here and it was pouring," said Bevin McNelly of Edmonton, Alberta.
"Oh yeah we're wet. My feet are soaked. But it's warm," said Bob Romano of Mansfield.
Security was very tight throughout the course, six years after the 2013 bombings at the finish line. In fact, this is the first year that Marathon Monday has actually fallen on the anniversary of those attacks. But fans say they're not fazed.
"The discipline that these runners put in day in and day out, how could you not come out and cheer them on," said Karyn Romano of Mansfield.
© WLNE-TV / ABC6 2019