RWU Professor/former prison guard speaks out on NY escape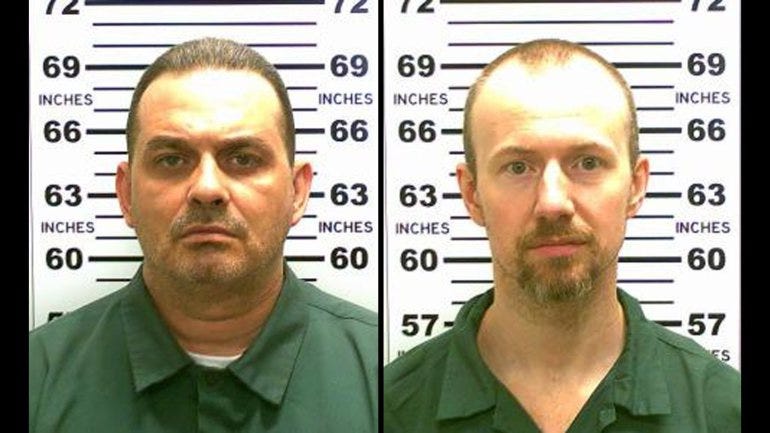 By Matt Blanchette
mblanchette@abc6.com
@mattblanchette
Chris Menton spent 20 years in all types of prisons, starting as a guard and eventually becoming a supervisor. He says all types of things are currency behind bars, from cigarettes to drugs and even sex. And in extreme cases like the one in update New York where two killers escaped prison and were on the run, it's the trading of those currencies that can lead to escape.
As escaped inmate David Sweat continues to tell his story of escape, twelve Clinton Correctional facility employees, including the superintendent, were placed on administrative leave.
Roger Williams professor Chris Menton, who worked for 20 years in the Massachusetts Prison system says, he's not surprised.
"They should have known this stuff was going on, and if they didn't they shouldn't be working there. And if they did, they shouldn't be working there." Menton says in prison there is plenty of nefarious activity that goes on that the public only hears about in extreme circumstances like this one.
"In prison nobody is looking. If you stay out of the newspaper, you're great. What happens behind the prison walls generally stays behind the prison walls," Menton said.
He says many prisoners, especially the smart ones, are always looking for an angle.
"The inmates are trying to get an edge, trying to get a wedge in and insinuate themselves with you. Because they have time to go through one after another after another the motivations that they can pry and manipulate and get what they want," he said.
Ultimately it appears Sweat and Matt did exactly that, taking advantage of prison worker Joyce Mitchell with whom they are reported of having a romantic relationship with: two convicted killers sentenced to life.. with nothing to lose.
"There is a line somewhere you don't even realize you've crossed it and they have the ultimate sway over you," Menton said. Menton says that its his opinion that the united states prison system is overcrowded and that because of the truly bad, manipulative people, like Sweat and Matt get lost in the crowd.