RWU students honor local, American heroes in this year's Bristol 4th parade float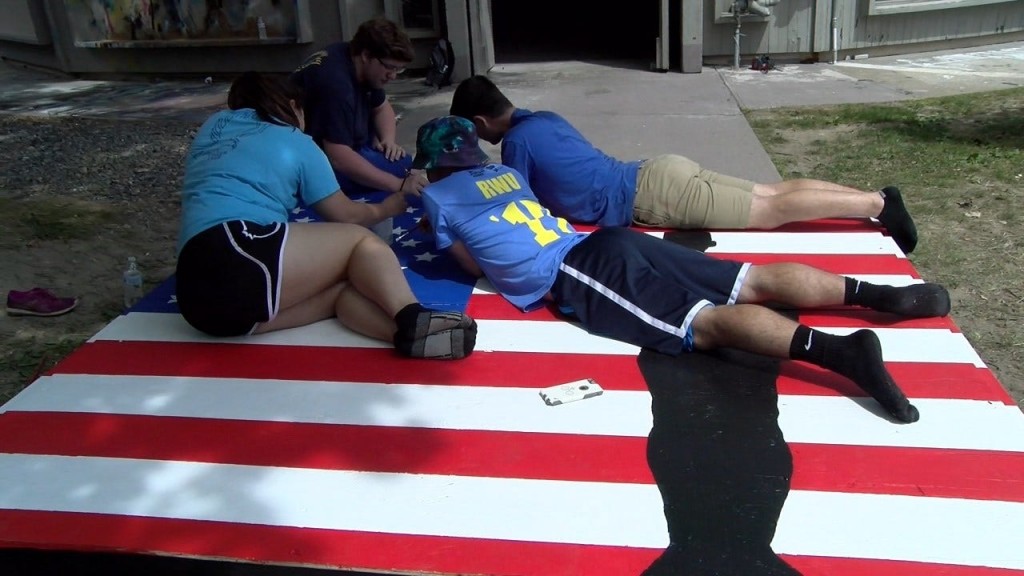 By Alana Cerrone
@Alana_Cerrone
BRISTOL, R.I. (WLNE) – The school year may be over, but work doesn't stop for some Roger Williams University students. In fact,one of their biggest projects of the year is due next week – it's their annual Bristol 4th Parade float.
"our theme for this year is 'Hometown Heroes at an American Celebration'," says committee co-hair Kayla Devin.
The base of the float will feature real live people having a cookout and enjoying America's pastime on a hand-painted field. An 8×8' mural of an American Flag featuring two soldier silhouettes – one male, one female – is a nod to the armed forces.
But they're also honoring local "heroes", like the Mount Hope Bridge, Colt State Park, and Hope St.
The float is a massive undertaking. Over 40 students pitch in, each lending their own unique set of skills.
Committee co-chair Kevin Griffin points out woodworking students creating 5 seals representing the country's military.
And for the steady of hand, a monumental task – recreating some of Bristol's most well-known landmarks.
These students are hoping their patriotic float can impress the town that takes the 4th of July very seriously.
©WLNE-TV 2018