RWU students push for Best in Parade title 3rd year in a row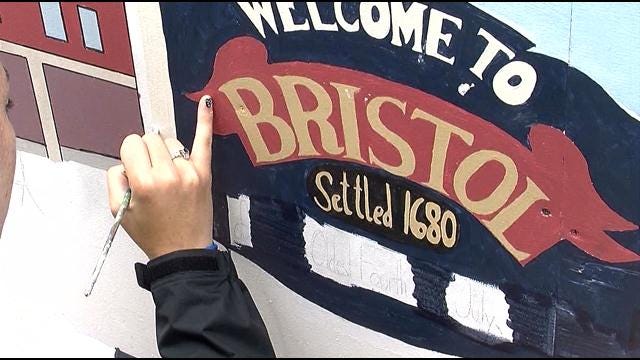 By: Alexandra Cowley
Part of what makes the Bristol 4th of July parade so much
fun to watch, are the elaborate floats. A lot of time and creativity
goes into making the displays
on wheels. This year the pressure is on for Roger Williams University
students, who are trying to win Best in Parade three times in a row.
There's a little pressure behind the paint brushes of the
students at RWU. That's because their float has won best in parade two years
in a row.
"theres a little pressure but I have a lot of faith in
our design and our Orientation Advisor team so I really feel like were going to do really, well
this year hopefully," said float chair Lexy Marsh.
The theme of this years float is great things come from
small places. A team of 45 Orientation Advisors are painting everything
that is Rhode Island
on the sides of the float.
The massive project started as an idea back in March, and
now its all coming together.
"It's really fascinating to see how much a team of 45
people can like work together and create something like almost out of nothing
so I think it's like really fascinating," said float chair Niimo Nix.
Winning is definitely on their minds, but the students say,
they'll be ok if they don't.
"Winning is nice but the more important part is just
making sure everyone's fine, everyone happy, and just like the whole bonding
experience is really worth it whether we win or not," said Nix.
The Roger Williams University float will debut in the 4th of July parade in Bristol.