Sox OF Ryan Kalish Faces More Surgery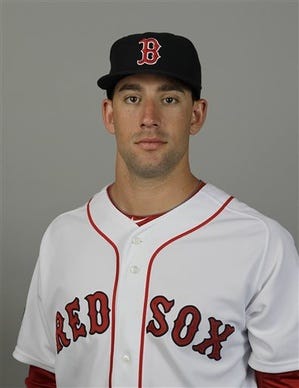 Red Sox OF Kalish scheduled for surgery
BOSTON (AP) _ Red Sox outfielder Ryan Kalish is scheduled for neck surgery on Tuesday.
The Red Sox say Kalish will undergo cervical fusion surgery in Los Angeles. Dr. Robert Watkins will perform the operation.
It's the latest blow in a series of injuries for the 25-year-old Kalish, who did not play this season. He missed much of last year recovering from surgery on his left shoulder, and then had right shoulder surgery in January.
Kalish is a .243 hitter with four homers and 29 RBIs in parts of two seasons with Boston.
AP-WF-08-13-13 0239GMT