S.K Police announce first ever K9 program since the 70s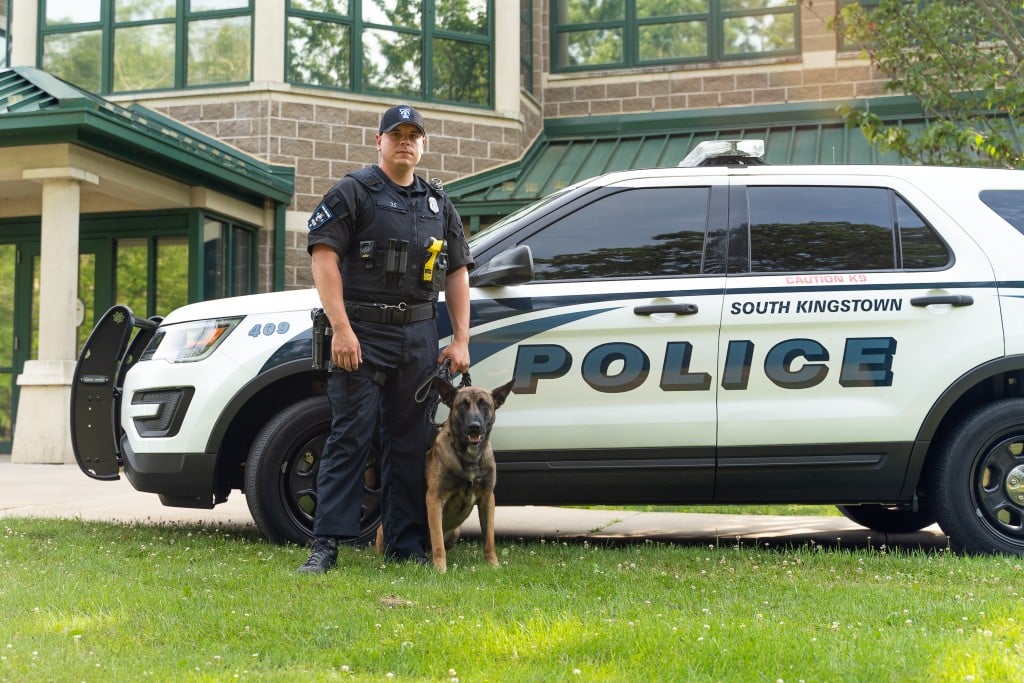 SOUTH KINGSTOWN, R.I (WLNE) – The South Kingstown police department was awarded a $25,000 grant to establish the town's first police K9 program in 50 years.
The grant was submitted through The Stanton Foundations' First Dog Program in October, and the department was notified in the spring the grant was awarded.
The foundation provides grants to support the creation of new units in cities and towns in Rhode Island, Massachusetts, New Hampshire, New York, and Maine.
The grant funding includes training costs, kennel facilities, and food and veterinary care for three years.
A Belgian Malinois named Connor was purchased to serve as police K9, and is currently enrolled in a 14-week training program with his handler, Officer Johnathan McHugh.
"The South Kingstown Police Department is excited to introduce K9 Connor to our ranks as the first police K9 in the department since the 1970s. Officer McHugh and K9 Connor have endured and excelled during a rigorous training program and will prove to be a valuable asset to the police department and the community as police canines serve a critical role in patrol operations. The South Kingstown Police would also like to thank the RI K9 Academy for providing top-notch training for the K9 team and for their continued support of the SKPD throughout this process", said Chief Joseph P. Geaber.
©WLNE-TV/ABC6 2020