Safety concerns after physical fight outside of Keith Middle School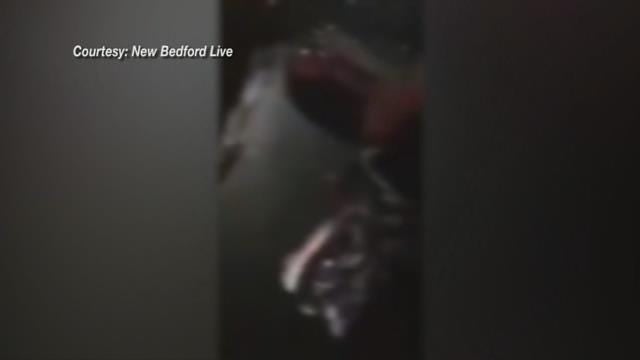 NEW BEDFORD, Mass. (WLNE): A physical fight took place outside of Keith Middle School on Wednesday, following an after school movie night.
The mother of a 13-year-old girl involved in the fight said fights like this happen too often and the school needs to be more hands-on and prevent this type of violence.
"The school is not even moving a finger to help this child," Yamilet Rivera, the mother, said. "If my sister didn't get there on time I could be seeing my daughter in a coma. If she would've gotten hit a couple more times on the head.
Rivera said the fight started inside the school and was carried outside after some students were kicked out.
A New Bedford Police car is captured in the video arriving at some point around the time of the altercation.
"They asked me where the school staff was," River said. "Where was the school security? And why wasn't the New Bedford Police Department notified of this event going on after school hours?"
Rivera acknowledges that her daughter did fight back. She was suspended for 5 days. However, she is worried about her daughter's safety.
"Where am I standing with my daughter's safety? Nowhere because the school isn't going to do anything."
Arthur Motta, a spokesperson for the New Bedford Schools said a police investigation is underway.
"It wasn't' during school hours," Motta said. "It's not on school property. But we don't tolerate this behavior."
Rivera said bullying and physical fights happen too often near the middle school, and one day someone is going to get seriously hurt.
She said her daughter suffers from severe seizures.
"Usually, they cross the street because it's no longer the property of the school," River said. "So the school can do nothing about it."
©WLNE-TV/ABC6 2019